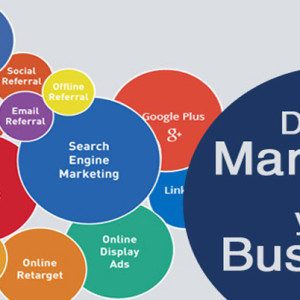 For many businesses, technology is a way to become more efficient, reliable, and help to spread the word about themselves.  However, if you're not someone who considers themselves to be tech-savvy, it can be quite intimidating and something you may try to avoid.  If you've ever wondered where to turn if you need help with a website, IT services, digital and internet marketing, or search marketing, you need to contact RCS Technology Solutions.  They offer complete website design and development solutions, services to promote your website through internet marketing, and SEO services to generate more business leads, enhancing customer acquisition and retention which in turn drives profitability.
Their goal at RCS is to help businesses build a solid technology foundation to make them as successful as possible.  They believe it is critical to combine business and technology strategies to succeed.  No matter how large or small a business may be, RCS can help to accelerate business and add value through their services.  Need help with network security, backup and disaster recovery, or IT management? They can do all of that!  You can rest easy and focus on other aspects of your business knowing RCS is managing the tech side of everything.
You may be wondering who runs RCS, and if you have been at our mixers you have likely met him as he is an active member named Ronald Couming.  He is a national speaker, internet marketing expert, author of multiple books, and has significantly increased profits for many clients.  He works with a small team to manage an international client list and has a strong track record of client satisfaction.  He and his team are constantly working to turn their clients' visions for their businesses into reality.  From  website design & development, Internet Marketing, SEO, PPC, link building, social media marketing, to email marketing, RCS can jump into the technology side of your business and make it thrive.
So, if you are in need of some new marketing solutions, IT assistance, network security, or anything technology related when it comes to marketing your business, give RCS Technology Solutions a call!  Their friendly, knowledgeable staff will be happy to assist you and answer any questions you may have.  If you'd like to see samples of their work, you can view their portfolio by clicking here.  If you'd like to hear from some of RCS's happy customers and hear about their experience firsthand, click here.
Comments