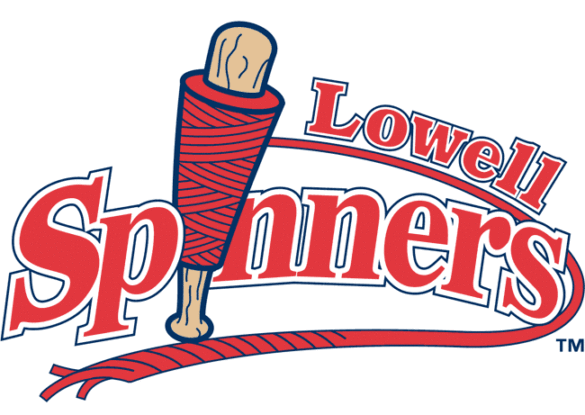 Here in Lowell we are lucky enough to have so many options when it comes to entertainment, including the Lowell Spinners!  This team is a Class A Affiliate of the Boston Red Sox, so we can see some of baseball's brightest stars before they catch their big break, right in our own back yard.  Some names of former Spinners you may recognize include Kevin Youkilis, Jacoby Ellsbury, Will Middlebrooks, Clay Buchholz, Mookie Betts, and Jackie Bradley Jr.  Of course there are many other players who have made their way to the Major Leagues from the Spinners, so you never know who you may see if you attend a game!
After their humble beginnings at Alumni Stadium for their first season in 1996, the Spinners moved to the brand new Edward LeLacheur Park which provided more seating and increased their attendance.  It didn't take long for Spinners tickets to become a hot item, after all they provide high quality family entertainment for a very reasonable price, about $10 per person, and their contests, giveaways, and promotions make every game one to remember.  Families will love getting to see the Spinners mascots, the Canaligator, Allie-Gator, and their daughter, Millie-Gator at the games, they are all very friendly and love giving hugs and high-fives to Spinners fans!
Did you know that there is also an area just for kids at LeLacheur Park?  The Foul Ball Fun Zone has a giant inflatable slide, bounce house, obstacle course, speed pitch, and a game hut that includes carnival games, the Magic Door, Dunk the Yankee Dunk Tank, and so much more.  If your children are still young and would rather be up and about than seated for an entire game, this is a great spot to bring them.  The Spinners also host a youth baseball camp, and are the perfect place to host a birthday party! The fun doesn't stop there, the Spinners also have fireworks nights after certain games, you can click here to see that schedule, there are still a few left before the summer ends!
Fathers and daughters won't want to miss the upcoming Princess Night on August 5th, where $25 will get you a Princess Pass that includes 2 tickets to the game, a pregame Princess Parade, 1 Princess tiara, photo ops on the field with real Princesses, a costume contest, post game fireworks, and more! This will be a lifelong memory that your child will always treasure, don't miss your chance to attend this fun evening!  So, have you bought your Spinners tickets yet? Whether you're young, old, or somewhere in between, there's something for everyone at a Spinners game!
Comments