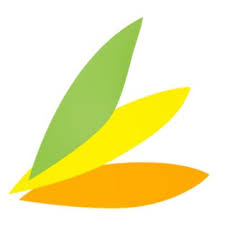 One of our favorite things to do at the Chamber is learn about our members and see them be successful in their line of business, which is why today we would like to shine the spotlight on Element Care! They are a nonprofit health organization that aims to help people 55 and older live safely and comfortably in their homes and communities for as long as they can, while keeping hospital and nursing home stays as minimal as possible.  Seeing that their main goal is to help people stay in their own element, Element Care was the perfect name for them!
They like to get to know their participants on an individual level, learn their habits, likes, and dislikes, so that they can "treat the whole person, not just their symptoms".  The team of amazing workers there evaluate each individual to determine which services will best benefit the participant and their family.  Speaking of programs, they offer a wide variety of high quality activities for their participants, and they provide complete care through the PACE (Program of All-Inclusive Care for the Elderly) model since 1995.  From primary care, to dentistry, to nutritional counseling, to transportation and home care services, to physical and occupational therapy, they do it all and their amazing team provides coordinated, comprehensive care whether it is in your home, their centers, or a participating local hospital.
Besides giving top quality care to their participants, they also do what they can to make a difference in the community.  Recently, they were awarded the 2016 Green Building Award for their new property on Central Street in downtown Lowell!  Mayor Edward Kennedy presented the award from the Lowell Sustainability Council at a ceremony on May 17th.  This award recognizes projects that best demonstrate green practices and foster an interest in those practices throughout the community.  Their efforts significantly reduced the environmental impact that a large construction project might have had on our city, they conserved natural resources, reduced waste, improved indoor air quality, and decreased greenhouse gas emissions.  We are so proud that this award was given to a Chamber member, and love to see local businesses doing their part to protect the environment.
So, if you have a family member or if you yourself are looking for a bit more help these days, call Element Care!  Their friendly and supportive staff is happy to answer any questions you may have, and they can even set up a tour of the facility for anyone who is interested in learning more.  This is a wonderful resource for the elderly as well as their families, right here in our own back yard, we encourage you to take advantage of it so you can see their wonderful work for yourself. For more information about Element Care or to schedule a tour, call 877-803-5564.
Comments