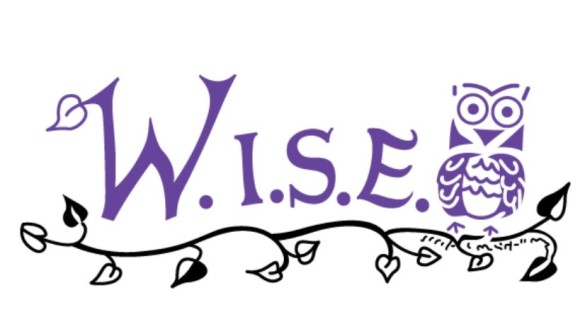 Join us for our Annual W.I.S.E. Breakfast! W.I.S.E. stands for Women Inspiring Success and Empowerment and this is sure to be an inspiring morning! Our theme this year is Women Overcoming Adversity and we have a wonderful panel of women joining us to share their experiences.
Vesper Country Club
Wednesday, May 17th from 7:30-9:00 AM
Tickets are $40 per person or $350 for a table of  ten. Click here to reserve your spot.
MEET OUR PANEL
Sophy Theam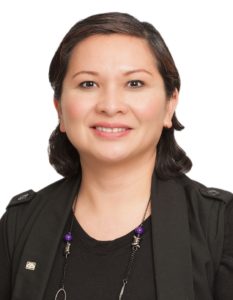 Ms. Theam arrived to the United States in 1984 as a refugee and grew up in Bristol, CT with her family.  She is a 1999 Boston College graduate with a B.A. in Psychology and a minor in International Relations.  After graduation, she worked for the Cambodian Mutual Assistance Association of Greater Lowell, Lynn's Khmer Youth and Family Center, Southeast Asian Bilingual Advocates, and the USDA Farm Service Agency in Westford.
Currently, Sophy is a Learning and Development Manager, Vice President, of Enterprise Bank which is headquartered in Lowell, Massachusetts.  Sophy is a Trustee and Clerk for the Theodore Edson Parker Foundation, which reviews funding proposals by non-profits that serve the residents of Greater Lowell.  In addition, she is an Incorporator for the Lowell General Hospital, a Commissioner for the Massachusetts Asian American Commission, and serves on the Lowell Community Health Center's Capital Campaign committee.  Sophy and her family reside in Chelmsford, MA.
 Sally Thayer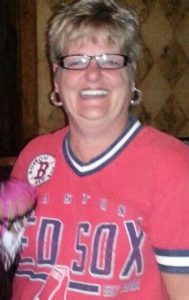 Sally Thayer was born in Worcester, MA where she graduated from Burncoat High School.  She earned her Associate's Degree in Culinary Arts  from Bunker Hill Community College.  She moved to Lowell in 2004 and started her culinary career as a intern at Moonstones Restaurant. Her position grew into a full-time job starting on the line and then becoming the Pastry Chef/Sous Chef during her six years there.  She was a volunteer at the Boys & Girls Club and then became the Club's first full-time Nutrition Director in 2012.  She quickly fell in love with the job and the kids at the Club. Sally has expanded Club member's tastes, getting them to eat more vegetables and try different ethnic foods.  She creates lifelong memories such as holiday feasts, canal side summer BBQ's and special meals and treats for various events and accomplishments.  Her work has led to an almost 50% increase in meals served each day.  Beyond the Club, Sally volunteers for SOAP, No Kid Hungry and the African American Festival. She recently won the Because of Her Award for Womens Week in March.  Sally also won the 2nd Place Culinary Award at the North Bowl Soup Competition at Lowell Winter Fest 2017.   Sally is life long partner to Robin Brown and the proud mother of George Thayer, a chef at UMass Lowell, and  Madison Brown, a freshman at Green Mountain Collage.
 Sheila Hegarty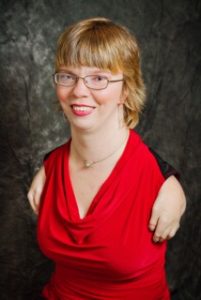 Award winning advocate, speaker, educator and author, Sheila Hegarty has faced inequality, fought against institutional discrimination and questions society's norms. She has stood up against institutional discrimination because she understood the importance of self-advocacy and being the voice of the people. Through an incredibly supportive family she lived life to the fullest and done anything and everything possible.
Sheila Hegarty is a dedicated and determined advocate with a Masters Degree in Criminal Justice. Her bright personality, ability and determination is apparent in everything that she does. Currently, she is the Training & Special Events Coordinator at NILP (Northeast Independent Living Program, Inc.) where she provides training on Disability Awareness & ADA Compliance. She is also the Vice Chairman of the Lowell Disability Commission. Author of The Impossible Only Takes a Little Longer: One Woman's story of Determination, available on Amazon.
Born with a rare congenital birth defect called TAR Syndrome (Thrombocytopenia Absent Radius), Sheila's medical prognosis was bleak as an infant; expected not to survive and if she did would be dependent on others. Sheila shares the true realities of growing up with a disability; the fake smiles, others feeling the need to force help upon her and how she showed them all she could do it.
Sheila has been awarded the Team Hoyt Rising Star Award from Easter Seals, April 2012 for her determination to break down barriers facing people with disabilities; and a Letter of Commendation, February 2012, for her outstanding contribution to the development and dissemination of Tae Kwon Do. She has been a member of the Regional Board of Easter Seals Massachusetts and been on the Steering Committee for IMPACT: Ability
Samantha Pike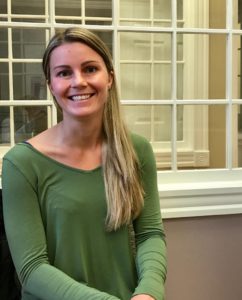 My name is Samantha Pike. I'm 27 years old and grew up in Ipswich Massachusetts. I was raised by my mother and three older siblings. I am a recovering addict.
The story of my addiction began in my early twenty's. I spent five years struggling with addiction and all of the personal, social and legal attachments associated with substance abuse. At age 26, I entered into a long term treatment home (Megan's House) and began my journey in recovery. As of today, I have over one year of sobriety.
My time at Megan's House was often difficult, but it helped me realize that sobriety and overcoming addiction is a day to day track and the outcome is largely dependent upon me as a person, my commitment to myself and wanting to be successful. Easily said, however most people in the day to day battle with addiction do not have the tools, life skills and resources they need and that make a difference in their lives. The time, resources and process at Megan's House provided me with the means to become successful, not only in recovery but as a person. I graduated from Megan's House in October 2016.
Since that I have been working at Madison Security in Lowell Massachusetts. I began work as a receptionist and since that time I have been promoted. I am now an Assistant Operations Manager for the New England Division and manage over 200 employees on a day-to-day basis. My work life is challenging however life before sobriety was more so. Days when I'm not working consist of skiing, boating, and spending quality time with my family.   Today, I feel like a complete person, someone who has an opportunity to do great things!
Thank you to our generous sponsors!
2016 W.I.S.E. Sponsor and Premier Event Sponsor – Enterprise Bank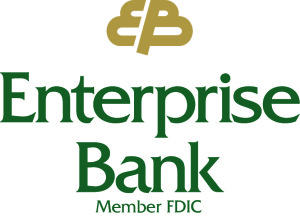 Additional Sponsors – Circle Health, Lahey Health, Align Credit Union, the UMass Lowell Inn & Conference Center and Elder Services of the Merrimack Valley 
Comments