Maria da Silva Dickinson – Economic Development Officer, City of Lowell- Department of Planning & Development
Maria was born and raised in Porto, Portugal. She attended the University Of Porto, Portugal where she graduated with a degree in Geography and Urban Planning.
During her Senior Year in College, Maria met her husband, Ken, while he was visiting Portugal after completing his internship in Landscape Architecture in Granada Spain. After 2+ years in a long-distance relationship, Maria made a life-changing decision to leave her family and career's prospects behind and come to the U.S. Maria recalls saying to herself while waiting for her flight: "If things don't work out, I can just come back home". A year later, she marries Ken, and in less than 2 years, she gets a job with the City of Lowell, Department of Planning & Development.
In her roles as the Economic Development Assistant and Economic Development Officer for the City of Lowell, Maria has been working very closely with Lowell's diverse small business community for over 15 years now. Maria understands first-hand immigrants' struggles not only due to the language barrier but also due to other more challenging barriers such as cumbersome immigration laws, complex business regulations and discrimination.
Maria has been married with Ken for 18 years now and lives in Hudson, NH.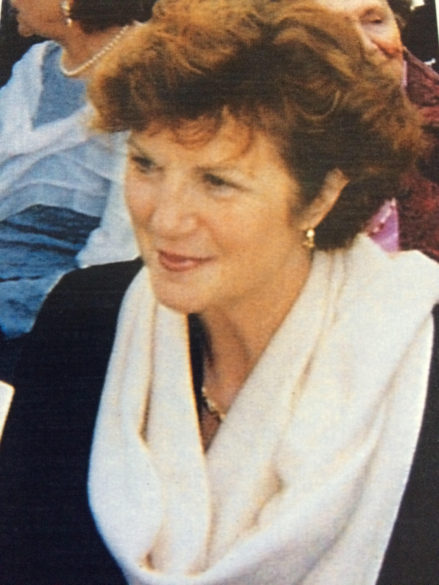 Sarah Duffy
Sarah was born in Tuam, County Galway, Ireland and immigrated to America at the age of 14, settled in Brighton, Massachusetts and graduated from St. Columbkille High School in Brighton.  She later became a United States citizen.
During and after high school Sarah worked as a medical records clerk at St. Elizabeth's Hospital in Brighton.  She moved to Westford in 1972 and is the mother of a son, Brian, who is employed as a Senior Director of Finance at EMC Corporation.  Her grandson, Kyle, is a sophomore at the University of Massachusetts, Amherst.
Sarah began her banking career in 1980 with First Bank as a customer service representative and in 1986 became an assistant branch manager at Fleet Bank, formerly Shawmut Bank.  In 1997 Sarah accepted a position with Enterprise Bank, in 1999 she became the branch manager of its new Westford branch and served as a bank Vice President until 2010.  During her employment she received numerous awards, including Top Bank Performer in sales in 2014 and became a member of the President's Club in 2007.  From 2010 to 2011 she was employed at Northern Bank in Chelmsford as Vice President of business development.  Although retired from banking, she works part-time at Trinity EMS, in its Education Center.
During her banking career Sarah was very involved with her community.  She served as a corporator of Emerson Hospital, a member of the Westford Rotary Club, a coach for Budget Buddies, volunteered with the House of Hope, Westford PTO, Westford Education Foundation, Friends of the Merrimack River Valley House, and the Westford Senior Citizen's Center.
She resides with her husband Atty. Herb Pitta in Chelmsford.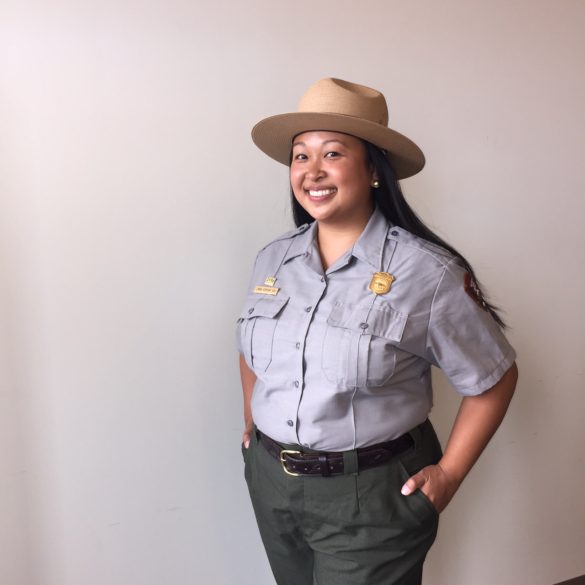 Linda Sopheap Sou
Linda serves as the Chief of Interpretation and Education for the Lowell National Historical Park, National Park Service. In this role she is serving on the park management team, working collaboratively with park partners, and a critical organizational link between the actions of staff in the field and strategic park planning. Linda works to establish and sustain partnerships with community and academic institutions. She also leads and supports the planning, development, and implementation of the park's interpretation and education programs. Linda is charged with updating the Lowell NHP planning documents, park interpretive themes, and to develop community engagement strategies and programming for Lowell's diverse communities.
Most recently Ms. Sou served for nine years as the Director of Lowell Community Health Center's Teen BLOCK Programs. She worked with a team of youth development specialists servicing young people of the City of Lowell in an after-school setting. Linda served as facilitator of communication with staff leadership, subcontracted partners, and local youth providers, she maintain relationships with public/private funders and developed grant proposals to support sustainability of their efforts. Linda and her team supports the healthy development of young people and empower them to become leaders in the community by working to reduce risky behaviors that lead to teen pregnancy, HIV/STIs, substance use and violence in Lowell. By Building Leadership Opportunities in the Community and providing Knowledge on health education and prevention, we promote healthy behaviors that will enhance the future prospects for our young people.
In August of 2009, Linda completed her graduate studies at Springfield College – Boston Campus with a Master's of Science in Organizational Leadership and Management. Linda graduated from the Massachusetts College of Liberal Arts (MCLA) with a BA in Sociology, with a double minor in Social Work and Criminal Justice. She served as a Clinical Case Manager at Hillcrest Educational Centers Inc. where she was responsible for managing a caseload of children including working closely with the designated clinician to ensure proper implementation of treatment. She also worked as the agency's communicator to outside resources and to provide support services to inpatient adolescent clients.
Linda has also participated in the International Women's Summit at UMass Lowell, was selected and completed a six-month program – Public Matters: Empowering Lowell's Leader Program and completed Interise's Streetwise MBA program and most recently is a graduate of the Institute of Nonprofit Management and Leadership.
She also serves the Lowell community through her work with the Angkor Dance Troupe Inc. which works to connect communities through the preservation, education and innovation of Cambodian Performing Arts. Linda served on the Board of Directors from 2009-2013 (3 years as Chair) and the part-time Executive Director until the end of 2015. In this role she was charged with leading the team of staff and instructors in making Lowell the epicenter for innovative Cambodian performing arts with the Angkor Dance Troupe at its core. Linda was also a lead subject in the documentary film, "Monkey Dance" by Julie Mallozzi which has been screened throughout the United States to raise awareness on intergenerational challenges facing Cambodian youth in Lowell, MA.
In addition to her work, Linda also serves on the Board of Directors for multiple organizations and serves as part of the faculty team at the Institute for Nonprofit Management and Leadership as a Senior fellow.
Linda finds tremendous pride in the City of Lowell and champions efforts around youth development, community coalition building and cultural preservation and innovation. A daughter to Cambodian refugees, Linda was born and raised in Lowell and currently resides in the Centralville neighborhood with her partner, Steven Flynn.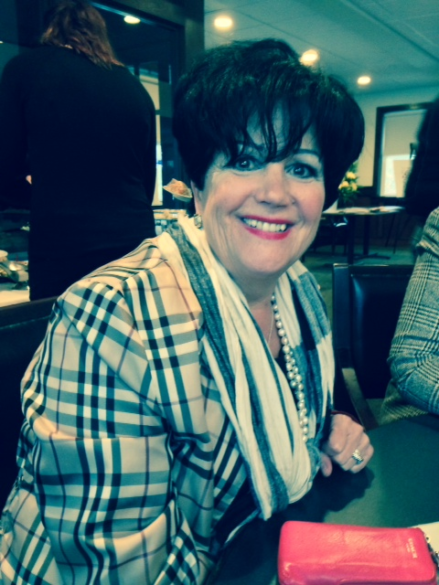 Lee Teles – Office Manager, Lowell District Court
A Little about "Me" & my Love for People
I was born in Graciosa, Azores, one of 9 small islands in the middle of the Atlantic Ocean, off the coast of Portugal. This is where I lived as an only child until the age of 17.
For college, my parents and I moved to the "mainland" where I studied business and evolved as a musician.
My first job was working for the Portuguese Government back on the small island of 4000 inhabitants where I started my life. In 1971 my parents planned a trip to the US to visit some relatives. The 3 of us went on our vacation and never left. We came to Lowell and stayed with my aunt and uncle and fell in Love with the great city of Lowell and all that America had to offer. In a matter of a year, my parents and I became employed, I got married, had a child,
and became an United States Citizen. Life was good.
I quickly moved through my career using my language capacities, speaking Portuguese and Spanish in the medical field. I worked at St. John's Hospital in the Medical Records Dept. for more than 15 years. During my tenure at St. John's, I had the opportunity to work with many talented doctors, nurses and administrative staff. This is where I first learned to advocate, support and guide the many patients that walked through the hospital's doors. My great love for people, especially the non-English speaking people, blossomed. I could identify with them personally and understood their struggles. I aided folks not only with medical problems, but also with any and all other situations that life had thrown their way. My dedication was never-ending. Portuguese and Spanish speaking individuals quickly learned about me and would come to the Hospital and ask to speak with "Lee" immediately upon arrival. Some would walk in with a hand-written note showing my telephone extension. I was always amazed at the countless individuals that would seek me out with the hope/need that I would not let them go home without finding a solution to their problem. Home visits weren't uncommon, either. I remember going to people's houses after work to make sure that they had gotten their medication(s) and were following the doctor's instructions. It made me happy to know that they were ok!
My next job assignment was at a local dentist's office. This role allowed me to continue as the easily-accessible helper. People always knew how to find me, regardless of their dental needs J
Another passion of mine is translating documents. I've worked for various businesses translating documents for their employees. I've also served as a translator for area school systems needing support for their Portuguese-speaking students and parents. This is just another way I find I can empower my fellow people.
31 years ago I was fortunate enough to secure employment with the Trial Court and have been here ever since. In this new home, the Portuguese and Spanish clientele continue to seek out my assistance. Sometimes they come in with my name and telephone number written on a corner of a napkin. Again as Heaven would permit I am working with the best professionals in the field. My Judges, Clerk Magistrate, Assistant Clerk Magistrates, Attorneys, and Law Enforcement staff enable me to continue as an advocate for "my people" when they are in need of help.
On June 10, 2014, our annual Portugal Day, the Portuguese Community recognized me for doing what I Love to do-being kind to people, and named me the "Portuguese Woman of the Year". Lisa Redman of the Lowell Sun wrote an article about me, "Lee Teles Woman of the Year". "Proud of being Portuguese". I was both honored and humbled by the experience.
I would not be the person I am today and would not be in the place that I am in my life without the terrific role models I've had along the way. Growing up, I watched my grandparents, father and my mother always caring for those in need. There were not too many days where the three of us sat down to have a meal by ourselves. A friend or a relative were there to enjoy the great food that my mother would prepare and the most delicious wines that my father made. My goal in life is to emulate them in all that I do. Whether I am teaching adults how to speak English in an ESL class, accompanying someone to a doctor's appointment, assisting a victim at the counter in the Clerks Office… I look directly into the eyes of the people I serve and look for signs of success and peace that my assistance has hopefully offered them and feel complete.
I call this the "shine of happiness"! I hope to always have the opportunity to help others and connect with individuals.
Another passion of mine is spending time with my daughter Sara, son-in-law Greg and grandchildren Zara & Zoah.
Comments