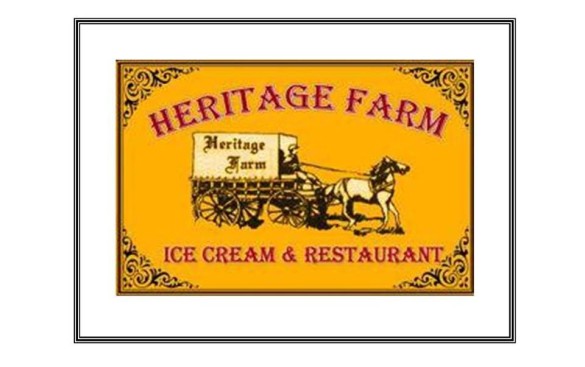 "I scream, you scream, we all scream for ICE CREAM!", and trust us, we are definitely screaming at the Chamber office, hopefully our neighbors don't complain but we can't help ourselves.  It's that time of year when ice cream shops re-open and we can once again get everyone's favorite sweet treat, an ice cream cone!  If you ask us, there's nothing like heading to your favorite ice cream stand, deciding which of the many options you'd like to try, and then enjoying a nice cold cone scooped just for you.  Lucky for us we have a great option to visit right in our own back yard, Heritage Farm Ice Cream & Restaurant is located on the boulevard and is celebrating over 35 years in business.  If they've lasted that long, you know they must be good!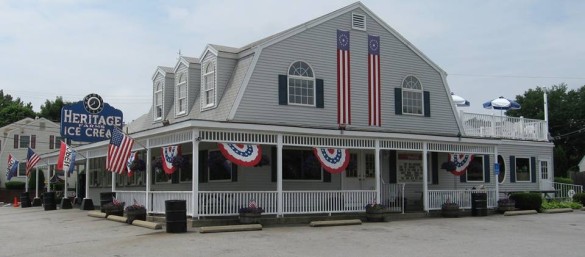 Heritage Farm opened their doors to customers in 1976, but previously it was known as "Glennies Ice Cream".  Husband and wife John and Olive Glennie owned the stand and had multiple locations throughout Lowell.  They owned Glennies from 1934-1974 until it was purchased by the Howard family, who were also very experienced in the ice cream industry and operated a Dean Dairy Ice Cream from 1964-2005.  Upon taking ownership of the stand, the Howard family renamed it to "Heritage Farm Ice Cream" to coincide with the building of the new Heritage State Park along the Merrimack River.  In 1989, the Howards decided to add on to the stand and created a restaurant that could accommodate 46 seats.  In 2008, they expanded even further and 40 more seats were added to the new fireside dining room, which allowed more space for catered events and family parties.
Speaking of catering and birthday parties, they have great deals and everyone is sure to love the menu.  For kid's parties, the cost is $7.99 per child which includes a kid's meal of your choice, party favors, a photograph of the birthday child, complimentary magnet frame, private room or outdoor deck, a balloon for each child, and a party hostess to clean up. From there you can choose to get a cake or ice cream (separate fee), or try their famous Gooey Bar, which costs $5.99 per child and they can choose their favorite ice cream and make their own sundae with all of their favorite toppings. Catering options include everything from a breakfast buffet, their famous Gooey Bar, a wide variety of appetizers, entrees, salads, and finger sandwiches.
Besides delicious food and ice cream, they also sponsor free family entertainment across the street on the Sampas Pavilion Stage and in their parking lot.  Each Monday night they sponsor a concert featuring a local artist, along with a classic car show in their parking lot.  Tuesdays is their Jimmy Fund night where they have various types of entertainment, vendors, and attractions benefitting the Jimmy Fund.  Wednesday is MiniMonstah night and Thursday is Kids Night on the river, with a free show featuring local dance and martial art schools from all over the Merrimack Valley, with music provided by their resident DJ.  They love being involved in the community and seeing residents from the Greater Lowell area visit their stand, so next time you're in the mood for some ice scream, pay them a visit and tell them we sent you!  As they say, "A great night out either begins or ends at Heritage Farm".
Comments