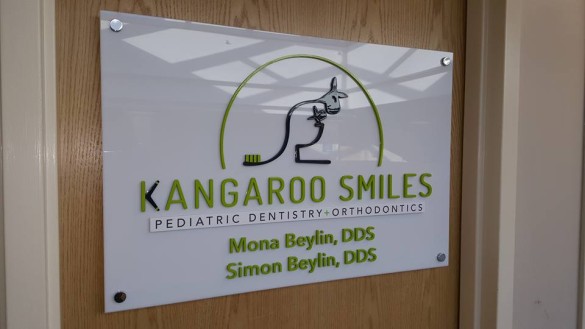 Here at the Chamber, we're lucky enough to be surrounded by many people who are extremely passionate about their careers.  One of the first names that comes to mind when we think of someone who truly loves their job is Dr. Mona Beylin of Kangaroo Smiles Pediatric Dentistry & Orthodontics.  We had the pleasure of interviewing her on our Chamber Chat radio show a few weeks ago and were amazed to learn about her background and how she came up with the idea to create Kangaroo Smiles.  Dr. Mona grew up in California, but came to the East Coast to pursue her dream of becoming a dentist.  After graduating from dental school in New York, she and her husband moved to Massachusetts.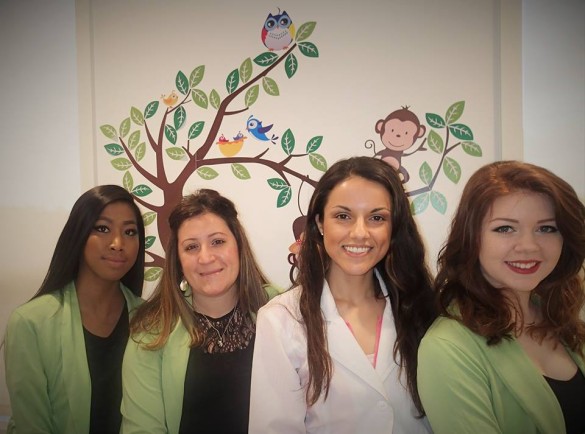 Dr. Mona wants to change the negative stigma that some children may associate with the dentist.  She seeks to create a happy, safe, and caring environment for children to receive dental care so that she can have a lasting impact on the future of the children she sees.  This has always been a dream for Dr. Mona, and when you listen to her speak about her business, you can tell she means it.  When asked how she came up with the name Kangaroo Smiles, she told us she got the idea while she was on a trip to Australia with her husband.  She has always loved animals and thought a kangaroo was the perfect inspiration for her business.  We can't say we disagree, after all, how can you be scared to go to a place called Kangaroo Smiles?
When we asked about the services that are offered at Kangaroo Smiles, we were amazed by how much they can do in their office.   They offer full comprehensive pediatric dentistry ranging from routine check-ups to pediatric crowns.  Sedation options are available as well, depending on the severity of your child's issues.  Dr. Mona even performs root canals on children, and while no one is every happy when they need a root canal, Dr. Mona is very experienced when it comes to dealing with the complexities of performing a root canal on young teeth.  Last but certainly not least, at Kangroo Smiles they also offer orthodontic care!  It is rare to find an office that offers both dental and orthodontic care, but at Kangaroo Smiles they have one-stop shopping for their patients.  If Dr. Mona notices a problem with your child's bite, she may recommend an orthodontic exam, and while every patient is different,  some children may benefit from orthodontic care at an early age.
From the moment you step into the Kangaroo Smiles office, whether you're a child or parent we can guarantee that your mind will be at ease.  For children, the games, bright colors, and welcoming environment of the waiting room will help them relax and stay entertained before their appointment.  For parents, Dr. Mona and her Kangaroo Krew's expertise and passion for their work will put any worries they may have for their children to rest.  So, have you made your appointment yet? We just wish we could've had a dentist's office like this when we were younger!
Comments