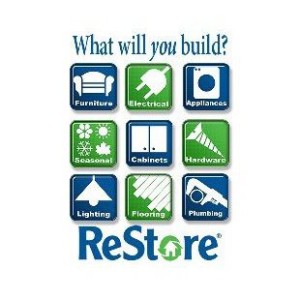 How often can you go shopping for a good cause?  Any time you visit the Habitat for Humanity ReStore in Tyngsboro you will be doing just that.  The Habitat ReStore is a non-profit retail outlet.  They specialize in the resale of quality new and previously owned items such as building materials, home goods, appliances, furniture, and so much more all for prices well below retail.  Not only does this allow them to generate income to support Habitat's home building program in Greater Lowell, it also provides the community with a source for affordable home improvement materials.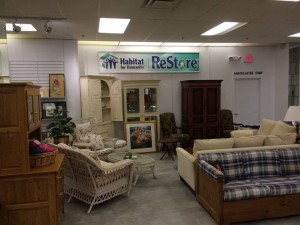 Another great reason to feel good about shopping here is that they help the environment!  The ReStore goes green by keeping usable building materials out of local landfills, over 200 tons each year actually.  You can even repurpose some of their items and make them like new! Who doesn't love a fun DIY project? Speaking of that, you won't want to miss our upcoming event at the ReStore on Thursday, December 10th.  It will be a W.I.S.E. Repurposing Event where we will get demonstrations on repurposing with items right there in the store.  Of course there will be some time for shopping afterwards and refreshments will be provided.  This is a great opportunity to learn something new, do some networking, and enjoy lunch out of the office, the perfect girl's day!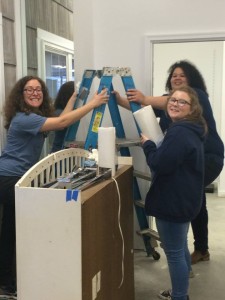 Want to help this wonderful cause? They are always looking for volunteers to help at the store!  Whether you're an individual, youth group, retired, or need to fulfill community service, the ReStore wants you!  If you have a few hours to spare, they are looking for help with customer service, donation processing, cleaning and identifying goods, value research, online sales, event assistance, ground cleanup, and much more.  Volunteers ages 14-99 are welcome Tuesday-Saturday with various shifts available.  You can also help them by making a donation.  If you have new or gently used building materials, appliances, home goods, or furniture that you want to get rid of, donate it to the ReStore Wednesday- Saturday, 10 until 3.  Click here for their donation guidelines.
There really are many ways to help this wonderful cause, whether you donate an item, volunteer your time, or stop in to do some shopping, it all makes a difference to this organization!  You also never know what you may find, maybe the perfect gift for your family member who's always difficult to buy for, or a little something to brighten up your home for the holidays, there are certainly treasures to be found in the Habitat for Humanity ReStore!  We may just see you there!
Comments