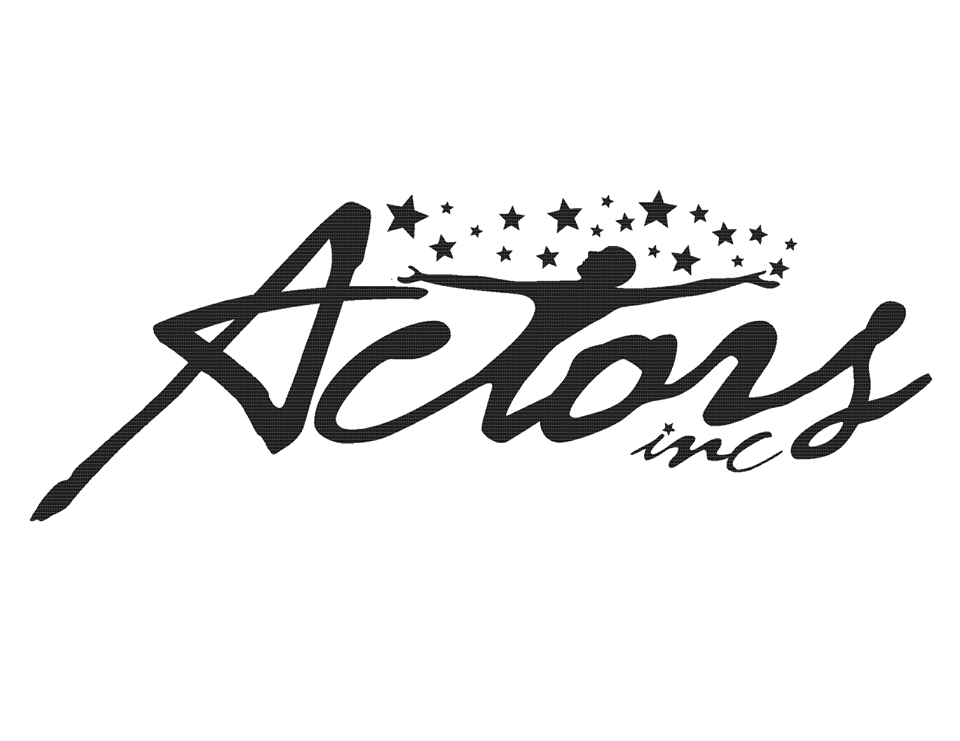 We have many talented and entertaining Chamber members, but one in particular that stands out is ACTORS Inc.  If you've ever seen one of their plays, you know what we're talking about.  This completely volunteer-based organization comes together to perform multiple plays each year.  Their mission is to entertain, educate, enrich, and inspire the community through their work which features local artists.  They are known for their teamwork and efficiency when it comes to producing quality live theatre. All those who wish to participate are encouraged to join them, and they treat every member of the cast and crew with the utmost respect and courtesy.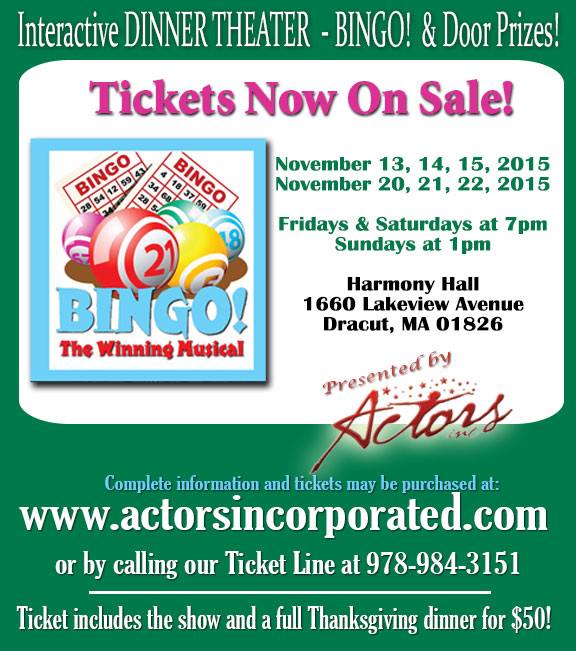 They are very excited about their upcoming play, "Bingo! The Winning Musical", and after hearing about it, we are too!  Not only is this an upbeat story about the passion inside a Bingo hall, it's also a story about love and guests can even join in on the fun!  While the cast will be playing Bingo, the audience can join in as well and will even have the chance to win prizes, which our sources tell us will not be too shabby at all.  There will also be a raffle going on that all guests can purchase tickets for, or bring an unwrapped toy for Toys for Tots and receive 3 free raffle tickets!  Not only can you support a wonderful cause, but you can increase your chances of taking home a prize as well.
That's not all that will be going on, dinner by Lenzi's is included with the ticket price, and let us tell you, it sounds delicious.  Guests will enjoy salad, a turkey dinner with all of the fixings, and apple crisp for dessert.  You won't want to miss this, and you'll have two weekends to catch the play, performances will be on November 13,14,15, and the 20,21, and 22nd.  The Friday and Saturday shows will be at 7 PM, and the Sunday shows will be at 1 PM for those interested in lunch and a matinee, doors open 30 minutes before the show begins.  They like to call it "one stop shopping", as you can get a meal, a show, and free parking.  Where else can you get all of that?  Tickets are $50 and can be purchased by visiting their website, or calling 978-984-3151.  The performances will be taking place at Harmony Hall in Dr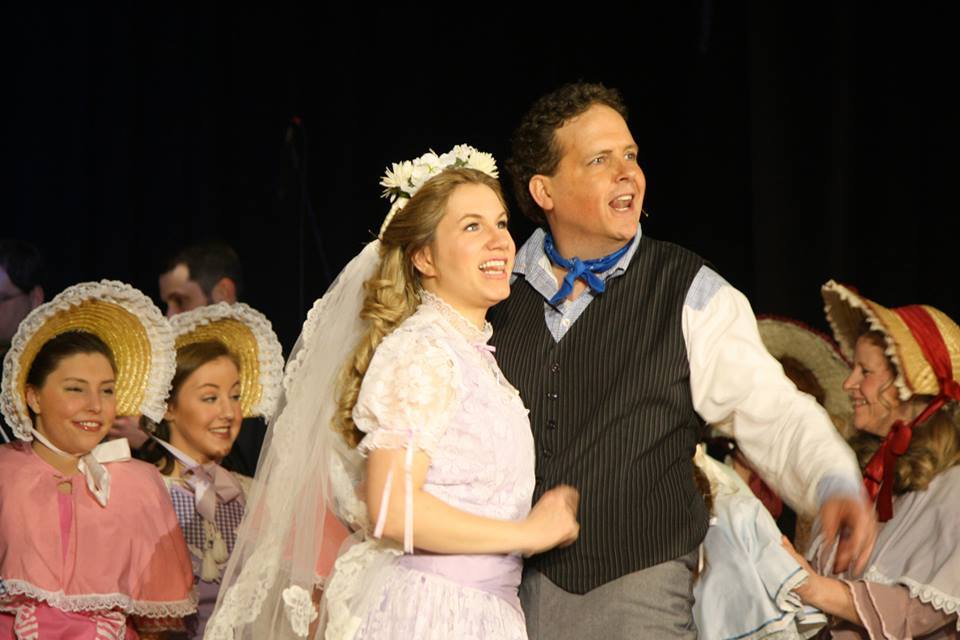 acut, where there is not a bad seat in the house, however if you'd like to sit in a certain area you can select your seat when you purchase tickets online.
If you can't attend the show but would like to make a donation to this wonderful organization, they are greatly appreciated and tax-deductible.  No matter the size of the donation, everything is put towards their upcoming production to ensure that the Merrimack Valley experiences the best community theatre they have to offer.
Comments