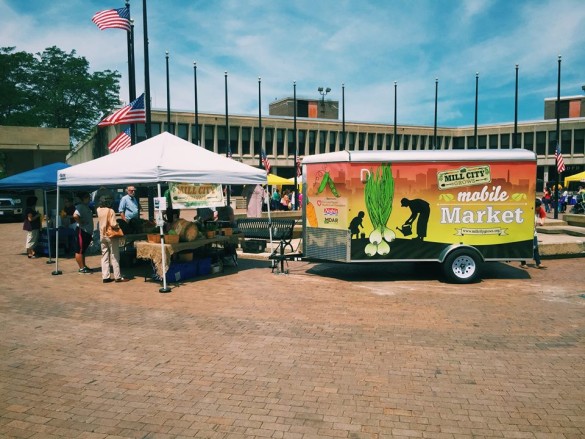 Lowell has always been an innovative city, and one of our members in particular is striving to ensure that it remains that way. Mill City Grows is growing a healthier Lowell by fostering food justice, creating urban food production sites across the city and providing tools for safe urban growing. They're striving to improve physical health, economic independence, and environmental sustainability in Lowell by increasing access to land, locally-grown food, and education.
Their vision is that Lowell will eventually be known for this innovative approach to food production, where residents are engaged in sustaining our community which grows, consumes, and distributes healthy and locally grown food. They believe that having fresh, locally produced, and culturally appropriate food is necessary and a right for all residents regardless of their location or socioeconomic status. The land they would grow on would be preserved specifically for that purpose, which would ultimately strengthen community ties and improve health. By capitalizing on local resources, eventually Lowell can become a food secure community.
Anyone is welcome to participate in their community gardens, you can have your own plot for $20 annually, which includes a 4'x10' garden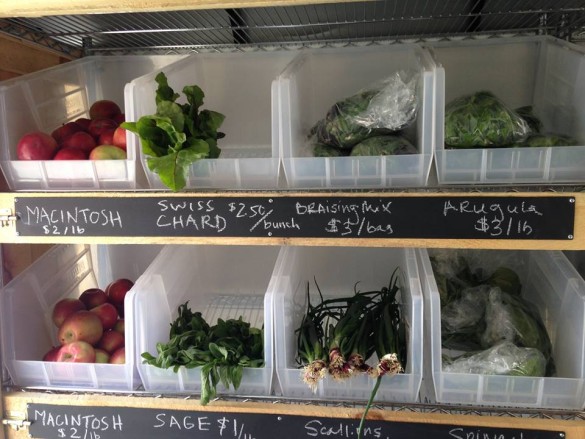 bed with soil, a key to the garden/shed, access to shared tools, and free registration to all of their Garden Training Programs. Speaking of their training programs, if you're interested in learning a little bit more about gardening, this is the perfect opportunity! The workshops are $10 per household and cover various topics, click here for more information.
One thing that they're doing to spread their message is visiting local sites with their Mobile Food Market! It is on the road five days a week, from Wednesday through Sunday, 10 AM to 5 PM. They accept multiple forms of payment including cash, credit, debit, WIC, SNAP, and Senior Coupons at all locations. Dates and locations for their mobile market can be found here. Stop by for fresh, local fruits and veggies, you'll be supporting a wonderful cause and picking up products that were grown right here in our wonderful city.
Mill City Grows also hosts different events in the area, and one very exciting event that's on the horizon is their 4th Annual Harvest Festival! It's going to be Saturday, September 26th from 1 PM – 5 PM at the North Common Park. It is a free event, happening rain or shine, and it is sure to be a great time for the whole family! There will be raffle prizes for both kids and adults, kids games and activities, live art, garden yoga and tai chi, live music, garden tours, a local food tasting, Farmers' market, and much more! They're also looking for volunteers for this wonderful event, if you're interested in giving back, meeting new people and supporting your community contact them at volunteer@millcitygrows.org.
We love this community and we especially love working with members who are doing everything they can to improve it! This unique and valuable program is such a great resource that many people may not know about, we encourage you to take advantage of it so that they can continue to "grow" the city.
Comments