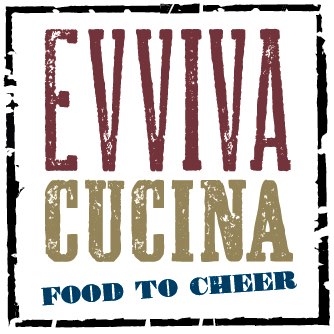 Finding a restaurant where the food is both delicious and affordable can be a challenge, which is why we were so excited when we discovered Evviva Cucina!  They pride themselves on scratch-made cooking, and believe us when we say you really can taste the difference.  However, they also want to make it available to a wide range of people, so that "all can experience its greatness".   They also keep it interested by rotating certain menu items with the seasons, and have weekly specials as well.  With that formula, they continuously have guests coming by to try them out, and have developed their own crowd of regulars.  It's not hard to see why, we've tried a few different types of their pizzas, and we definitely want to go back for more.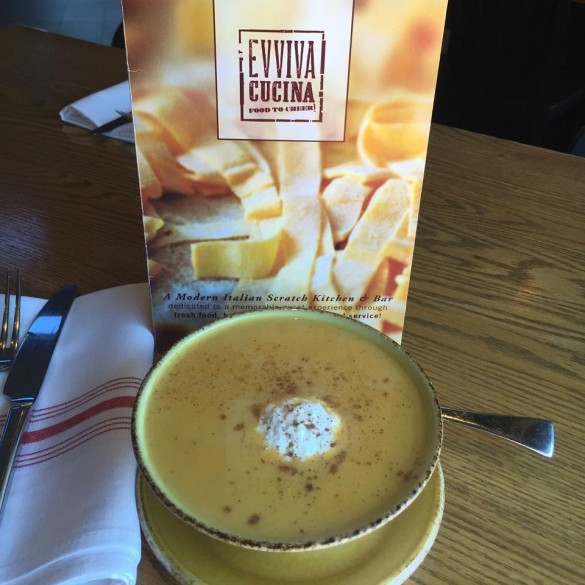 Another thing we love about them is their cozy setting, they focused on making the kitchen the center of attention in the restaurant so that guests can gather to watch the chefs create their scratch-made, regional Italian dishes.  You could call it a show, as guests can interact with and appreciate the skill and dedication show by their kitchen team.  The staff there especially pride themselves on their pizza, and they have two different types.  They have the traditional Neopolitan style which is cooked in their wood stone pizza oven, and comes out lightly charred with a crispy crust.  The next style of pizza they have is not typically seen in the United States, it's called the La Montanara style.  First, the dough is hand stretched and flash fried, before being cooked in the wood stone pizza oven.  This gives it a sweet and airy quality, somewhat similar to fried dough.  Whether you go with the traditional Neopolitan style, or the less common La Montanara style, we promise you will not be disappointed!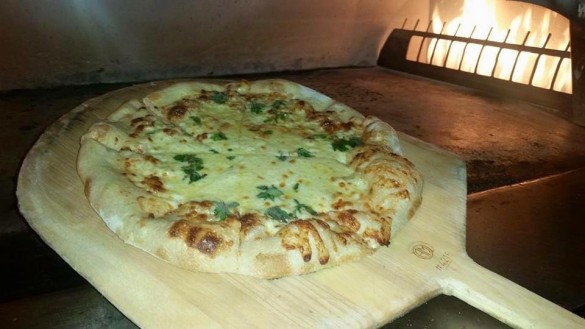 They will also be participating in the upcoming, Greater Merrimack Valley Restaurant Showcase Week!  This exciting event is the perfect excuse to visit a restaurant you've been meaning to try.  It will be happening from Sunday, October 4th – Sunday, October 18th.  Diners will be able to order from a pre-fixe lunch and dinner menu, lunches are two courses and dinner is three courses, prices vary but begin at $10.15 for lunch and $24.15 for dinner.  We have to say, we were very impressed with their menu!  There's a great variety of meat and seafood options, and the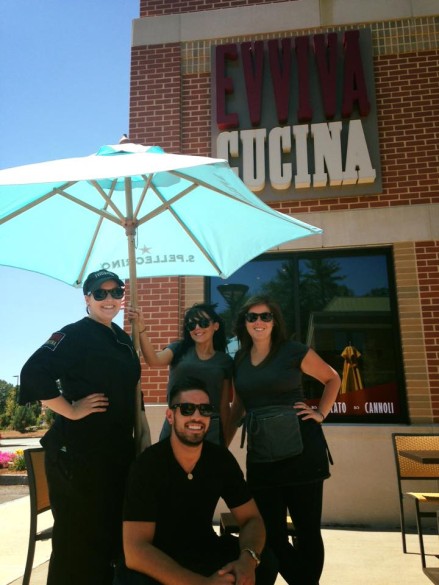 desserts sound like the perfect way to end a delicious meal.
If you can't make it there during restaurant week, don't worry because there is always something exciting going on at Evviva Cucina!  They offer weekly specialty pizzas, and even have a Farm to Fork Brunch on Sundays from 11 AM – 2 PM.  Did we mention that there's a build your own Bloody Mary and Bellini Bar? You can count us in for that! They also offer private dining and catering, and have a lunch punch program which eventually allows you to win a free lunch!
With so much going on, a delicious and affordable menu, and the wonderful service, it's no surprise the Evviva Cucina is becoming a popular destination for lunch, dinner, and brunch!  We can't wait to stop by again soon, maybe we'll see you there!
Comments