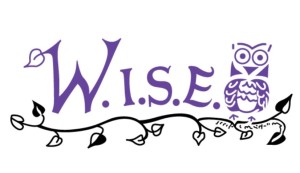 Please join us for a fun evening of Cocktails & Comedy (and shopping too!) to benefit our W.I.S.E. Scholarship!
Thursday, September 17th
Four Oaks Country Club
5:30-8:00pm
$30 per ticket, 2 tickets for $50 or $250 for a table of 10 (with VIP seating)
Check out the products that Chamber members are displaying and selling including Mary Kay, Ava Anderson, SendOutCards, Tastefully Simple and Silpada followed by a Comedy Show featuring Mary Ellen Rinaldi!
They'll be food, fun, door prizes, a fabulous raffle and a cash bar. This event is open to all women so please bring your girlfriends for a Girls Night Out for a Cause!
Thank you to comedian Mary Ellen Rinaldi for donating her time, A-PLUS Court Reporting for donating the centerpieces, Four Oaks Country Club for offering us the space and refreshments at a generous price, Enterprise Bank & Lowell General Hospital for donating raffle items and door prizes and to our fantastic W.I.S.E. Committee for planning this great event!
Truly a character with character, Mary Ellen Rinaldi has a distinct style of stand up that is unique among comics today. She's funny. She's poignant. She's a superb story teller. You'll shake your head as she shakes your world, touching your heart as she reaches right into the nooks and crannies of everyday events. Mary Ellen is a step ahead, a cut above, at once, sophisticated and simple, universal yet intimate. She knows you, your family, your job, and she is here to tell you about it!
Mary Ellen is a rare combination of comedienne, professional speaker, and storyteller.  Her real life talesand observations are funny and insightful. Whether you want to enhance your message at a conference venue, create a retreat, or provide a special event for your employees, Mary Ellen will adeptly customize content with hilarious therapeutic humor and show stopping energy for your audience.
Mary Ellen began her speaking career as a stand up comic working the top comedy clubs across the county. An introduction to Toastmasters International revealed stand up wasn't her only calling. Mary Ellen's conversational, story telling style of comedy, make her a natural at professional speaking; busting out of the gate with a District Humor Speech Contest win – on her first attempt.
Comments