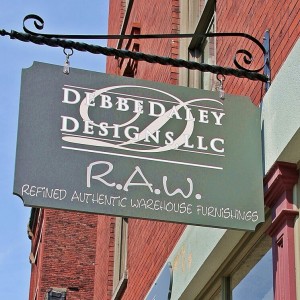 We love seeing our members loving what they do, and Debbe Daley is certainly one of those members!  Debbe owns and operates Debbe Daley Designs LLC & R.A.W. Furnishings, she has a showroom right near our office and every time we walk by, there is always something beautiful and unique on display.  We were so excited to speak with her and get to learn a little bit more about her business, not only does she specialize in interior design, she can also help with home redesign which focuses on using pieces you already own to bring new life and a new look to your home.  She specializes in both residential and commercial real estate, and has over 30 years of experience in the industry.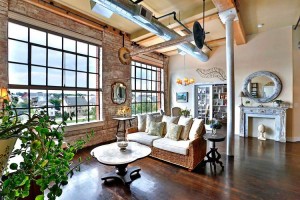 Debbe's love of interior design started at an early age, it all began when her grandparents bought her a vintage sewing machine at a yard sale.  She taught herself to sew, with some assistance from her mother and grandmother, and began making custom window treatments!  She continued to create window treatments, and also gained valuable experience in almost every facet of the home design industry including paint, flooring, wallpaper, blinds, and fabric.  In the 80's she received her interior design certificate and eventually began working out of her home so that she could stay with her young daughter.  Her business took off from there and in 1993 she opened her first shop called "Eclectic Expressions".  With the ups and downs of the economy, she had to close some shops and opened others, but in between she always continued to create window treatments along with other types of interior design jobs to increase her experience.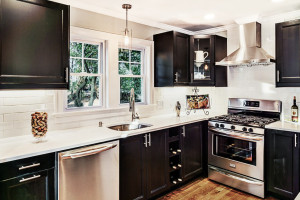 She likes to think of her style as mixing the old with the new, and often goes antiquing to find older, unique pieces to combine with new trends, which is one of her favorite things about her job.  She also says that it's never boring, always fun, interesting, and flexible.  Besides working on homes, she recently, she said she has helped to design a few funeral homes and has come to love it!  She has also worked on dentists and lawyers offices as well!  Debbe likes to be very involved with her clients but prides herself on not being pushy.  She wants to be sure they are happy with the finished products since they are the ones that will be living and working there, after all.  Before beginning each project, she creates a presentation and a computerized floor placement plan incorporating the style of her clients, and once she has their approval, the work begins!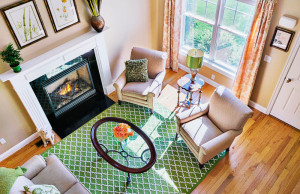 Debbe takes on projects of all sizes too, from helping people to choose a paint color for one room, to helping overhaul an entire house.  She can even work as a project manager and work with contractors when it comes to remodeling, and can help real estate agents with home staging for showings, she truly does it all.  She even offers classes for those that want to learn a bit more about the interior design industry!  This is a great resource for those that want to get their foot in the door of the industry but don't know where to start.
Whether you need help with a small project, a large one, or just want a new layout for your home with the things you already have, Debbe is the person to call!
Comments