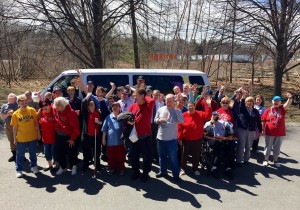 We have many members that do admirable work, but one in particular that stands out is American Training Inc.  Their mission statement is "Bringing out the best in everyone we touch because Life Matters!" and we think that perfectly describes what they do.  American Training has been serving the Merrimack Valley for over 35 years, they focus on assisting people with disabilities, youth-at-risk, and adults looking to improve their skills through various types of learning programs.  They help people get involved in their community, train them for a career change, and even help people figure out what direction they would like their life to go in.  You can tell that they are truly passionate about what they do and really want to improve the lives of everyone they work with.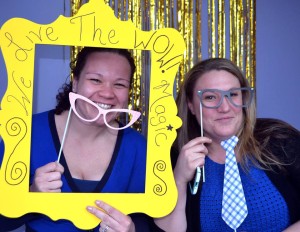 From their humble beginnings as the Lawrence Rehabilitation Services, eventually incorporating to Lawrence Rehab, and finally to American Training, it has been a long road for them to say the least.  Their original facility was less than reliable, but their determination to keep improving lives was so strong that eventually they were able to move to a newer facility, hire more employees, and expand upon the services that they offer.  They provide education, training, support, nursing, residential and transportation services (you may have seen one of their many vans driving around), all with a professional, courteous attitude that makes everyone around them realize their own value.   They attribute this to their "WOW! Magic", which guides everything they do, and can be described as "extraordinary customer service…only Supersized!" They try to make all tasks, from the mundane to the extensive, extraordinary and memorable.  The goal is for every student and guest to leave them saying, "WOW!".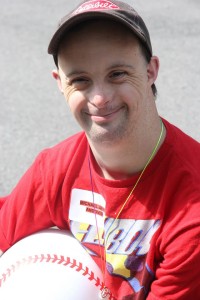 To continue the amazing work that they do, they often need the assistance of donations and fundraisers, and let us tell you about the FUNdraiser they have coming up which is sure to be a wonderful and magical night.  We were lucky enough to interview our good friend and Ambassador, Kevin Farrell, along with Steve Pellerin, for our monthly episode of Chamber Chat TV, and they gave us the scoop on the event!  It's called the Life Matters Awards Gala, and if there's one thing that we learned, it's that they LOVE a theme at American Training, and this year's event will not disappoint!  Follow them down the Yellow Brick Road to the Merry Ol' Land of Oz for a night that you won't forget!  It is going to be held at the beautiful Andover Country Club, and tickets are $60 per person or $400 for a table of eight.  Sponsorship opportunities are also available for businesses, so you can support a wonderful organization while being able to enjoy a night out with people who definitely know how to have fun.
If you cannot attend the event, but still want to support this amazing organization that helps so many people right here in our area, they are always accepting donations and want people to know that every little bit counts and is so appreciated!  Whether it is $5 or $500, anything you can give will be used to make a difference in the lives of the amazing people that they serve.
Comments