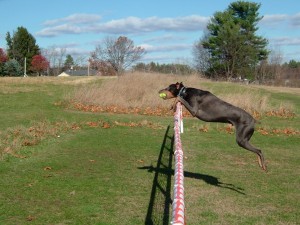 So many of our members have interesting businesses and jobs that they truly enjoy, and some even have us wishing we could trade places for a day!  Terry Christie, of Canine Magic Dog Training Company, is one of those members.  Not only does she get to spend every day surrounded by cuddly, furry faces, she also gets to improve their lives and the lives of their owners by utilizing her skills to make them fall in line and listen to commands like the good dogs they are (or should be).  When you meet Terry, not only is she one of the most pleasant people we have had the joy of working with, you can also tell that she truly loves what she does.  She even has her own dogs tag along and assist with her training classes!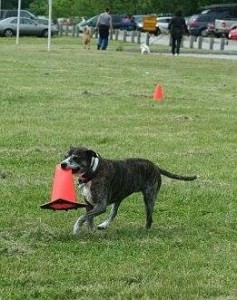 Established in 2003, Canine Magic is based in Billerica and focuses on "developing practical and dependable obedience in the family pet".  Terry is a professional dog trainer, educator, and certified specialist in remote-collar training.  She is a member of the International Association of Canine Professionals and has worked with some of the best dog trainers in the world.  She also has many additional certifications listed on her site, which prove how very qualified she is to train your best friend in a safe and gentle way.  They have even received Angie's List Super Service Awards for customer service for the past 4 years!  She uses simple techniques to teach your four-legged friend to be the best sidekick they can be, many owners are able to see improvements after just one class!  Not only does she educate your pet, she educates the owners as well by helping them to understand canine behavior, while gaining the skills needed to successfully train their dog through clear communication and trust.
When it comes to the services that they offer, there is something for every pet owner to take advantage of.  From basic obedience training to group sessions, to private sessions, to behavior correction, whatever issue your pup is struggling with, Canine Magic will help you find the solution!  Whether your dog has issues with aggression, fear, basic manners and obedience, or is just completely out of control, Terry will be able to work wonders with your pooch and will have you both smiling and playing together in no time!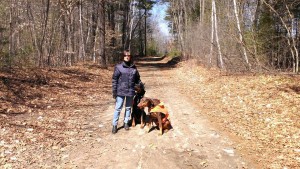 You can take our word for it, or you can read the many positive testimonials left on Canine Magic's site from happy customers, but at the end of the day it's clear that if you want your dog to be on its best behavior, Terry is the person to call! If you're still hesitant, schedule a consultation to discuss your options!  At Canine Magic, they know what an important decision it is finding the right training for your dog, which is why they will go above and beyond when working with you.
For more information you can visit their website, check out their Facebook Page, or call 978-362-1920.
Comments