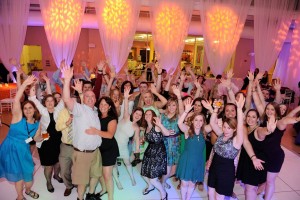 We are so lucky to have such a wide-variety of members, each and every one of them brings something unique and different to the table, and with each new one that joins we get a glimpse into a new business and the talent it takes to make that business succeed. One of our newest members, Consider It Done Special Events, is no different. Run by Amy Dearth, Consider it Done Special Events does it all, if you want the party, wedding, or fundraiser of your dreams, they will make it happen. Amy is a Certified Special Events Professional, and newly-appointed President of the New England Chapter of the International Special Events Society.   With certifications like that, it's clear that she's very good at what she does, but it's even more clear when you take a look at pictures from her different events, they are absolutely stunning!
Consider It Done is a full-service event planning company that turns your dreams into a reality. Every event is unique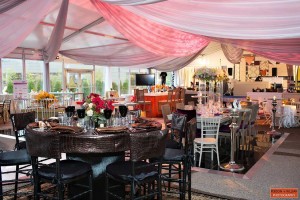 and specifically tailored to each client. For weddings, they offer a variety of options from full service planning packages, to vendor management, to day-of management services. They completely understand the stress that can go into planning a wedding, and enjoy taking that stress away from their clients, and tackling the giant to-do lists themselves. They can assist with vendor planning, design and décor, venue selection, entertainment management, theme coordination, and much more!
Weddings aren't the only thing they specialize in, they can also do corporate functions, fundraisers, event transformation, and pretty much any event that you could want to host! They know that certain events require a professional eye for detail, and are always up for a new challenge. Whether it's a formal dinner, dance, or something a bit more casual, they jump at the opportunity to make your event a fun, creative, and exciting experience for your guests!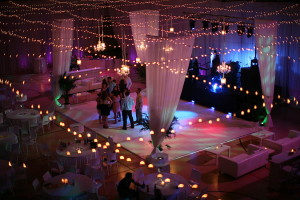 If you noticed that I mentioned event transformation and were wondering what that is, let me explain; it is a way to customize your entire event experience. To sum it up, it basically involves taking a raw space, such as a gym for example, and turning it into the venue of your dreams. To do this, they bring in different types of design components such as draping, lighting, décor, and working with the space itself to completely transform it from drab to fab!
After meeting Amy and seeing how nice and personable she is, and seeing how talented she is just from the pictures of the amazing events she coordinates, we can see why she's so successful, and we're just hoping to get lucky enough to be invited to one of these events! They all look like they could be featured in a magazine or TV Show, and we won't be surprised if they are one day. If you have a big event coming up and were wondering who to hire, look no further, Consider It Done will make certain that your event will be one your guests are talking about years from now!
Comments