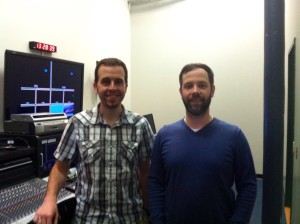 We are a little more excited than usual for today's "Member Love Monday" blog, and that's because we get to feature our wonderful friends from Lowell Telecommunications Corporation, or "LTC" as they are affectionately known here at the Chamber. The amazing group of people over at LTC are always on hand to film our major events, and they are the ones that make the magic happen for our monthly episodes of "Chamber Chat", we really don't know what we'd do without them! In addition to providing Lowell residents with Local News and happenings, they're also an educational center for Lowell residents and offer many programs that make them a valuable resource that everyone in the community can utilize.
One of our favorite things about visiting them is that they always have smiles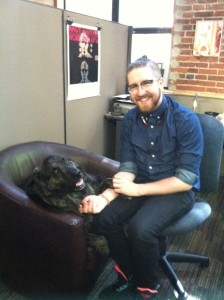 on, and we are greeted by their handsome unofficial mascot, Chip (short for Chips Ahoy)! Upon our arrival, we were immediately drawn to the beautiful artwork they had on display which was all done by talented local artists! This is just one of the gallery displays that they will be featuring throughout the year, we can't wait to see what's next!
Once we made our way through the gallery, we then got to chat with the Municipal Director, Mark Duci, and the Executive Director, Steve Brogan. Marc and Steve filled us in on the many things they do over at LTC, many of which were a surprise to us, and we consider ourselves seasoned pro's when it comes to LTC!
They aim to build a better community through technology, and have many resources that they use to help educate their members, but we had no idea the scope of their programs! The offer photography classes, first aid and CPR certification classes, web design classes, can train their members to use all of their production equipment, and so much more all for only $35 a year! Yes you read that right, only $35 for the whole year! That $35 will get you access to their facility, equipment, and the ability to attend any of their classes. You can even produce your own show! They provide the education, the facility, and the equipment to do so. Members can also access their computer lab which has programs on it such as Photoshop, and that alone makes the $35 membership price a bargain.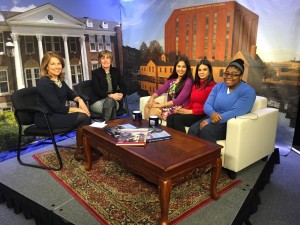 In addition to the informative programs they offer, they also have some exciting events coming up! They are very excited for the upcoming Folk Festival, which they will be covering the entire weekend from July 24th – 26th. Their coverage will be airing live all weekend and after the completion of Folk Fest, they will be creating a highlight reel which will be airing on TV as well as on their website, which can be viewed at any time. Another exciting thing they have in the works is their coverage of the Lowell United Soccer game on Sunday, June 14th, so be sure to keep an eye out for that! They also have a new series that they are working on called "Lowell Alive", which will bring you behind the scenes of local businesses
and give you an inside look into what these places do. This program will be airing in the near future so make sure to set your DVR!
After walking out of LTC, we were amazed at how much we learned about them in such a short amount of time! They really are such a valuable resource to the Lowell Community, and are also a pleasure to work with, we are so lucky to have them as members!
Comments