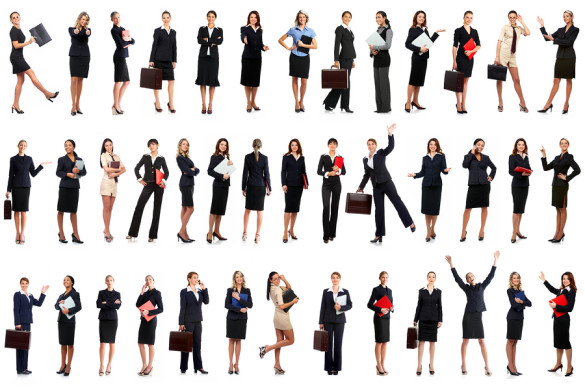 Join us for our Annual W.I.S.E. Breakfast! W.I.S.E. stands for Women Inspiring Success and Empowerment and this is sure to be an inspiring morning!
June 17, 2015
Vesper Country Club – 185 Pawtucket Blvd. – Tynsgboro MA
7:15-9:00am
$40 per person, $350 for a table of 10
Our theme this year is Career Transformation and we have a wonderful panel of women joining us to share their experiences, including:
Dot Richards

Cassandre

McKinley

Caryl

 Mix
Kimberlie Flowers
Money raised at this event helps support our W.I.S.E. Scholarship given to a Greater Lowell woman who is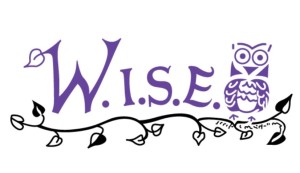 going back to school/training to better her life and in many cases her family's as well.
Please contact Emma Brooks to RSVP at 978-459-8154 or via email.
Thank you to our sponsors: 
Elder Services of the Merrimack Valley
Sponsorship opportunities still available. Click here!
Meet our Panel
Dot Richards – Owner – CardsByDot powered by SendOutCards
Dot was born and raised in Lowell, Mass. She attended Sacred Heart for First Grade and when her family moved to the Highlands, she attended Hugh J. Malloy School for the 2nd -6th Grades. Followed by Daley Junior High and graduated with the class of 1975 from Lowell High School.
During her Senior Year in High School, she worked part-time as a key-punch operator at Paris Shoe Factory in Lowell. The day after she graduated she interviewed at Hanscom Air Force Base in Bedford, Mass and started working there as a Clerk Stenographer on July 14th, 1975. She held various clerical positions at Hanscom and in 1988 was accepted into a Public Affairs Specialist trainee position in the Public Affairs Office and worked in that office till she retired September 27, 2012 after 37 years of government service.
Dot is the proud Mother of two boys, Chris, 27 who owns his own Screen Printing Shop – Mill City Designs in Lowell, and Tim, 22 who is a Petty Officer Third Class in the US Navy. He is a submariner on the USS North Dakota. While the boys were growing, she volunteered with Pack 7 at the former Ste Jeanne d'Arc Church as a Den Leader Coach, and Committee Chairman. Then later joined her husband as a committee member and later Troop Committee Chair for Troop 26 at the former Notre Dame de Lourdes Church and later at St. Anne's Episcopal Church. She was also a member of the Ladies Sodality at Notre Dame de Lourdes Church as well as a Lector and a member of the Parish Reunion Committee. She is currently a Lector at Holy Family Parish, an Ambassador for the Greater Lowell Chamber of Commerce, Chair of the Chamber's Community Service Committee and President of the BNI Power Players Chapter.
With CardsByDot, She is helping to create a revolution of kindness and helping people get back to the basics of sending a heartfelt card. She helps businesses build better relationships with their clients and prospects and helps others to be able to remember birthdays and send more cards easily and affordably. And she helps others who want to join her in the business to fulfill their dreams of both time freedom and financial freedom.
Dot resides in Lowell with her husband of 30 years, Ron Richards.
Caryl Mix – Change Agent. Life Strategist. Mentor.
Caryl Mix has owned several small in-home businesses before leaping into the unknown towards her first brick and mortar business in 2004. After a series of life altering events, Caryl's next career path took a surprising twist moving her towards what her life has been preparing her for all along.
Caryl Mix is a personal coach and happiness expert that leads busy women that are stuck, frustrated and overwhelmed, back onto the path of discovering the key to their own inner happiness. Through strategic one-on-one coaching, programs and events, individuals will develop tools and strategies to connect to their inner core desires, create boundaries for themselves and understand the importance of the mind/body connection.
With 16 years of entrepreneurial experience, Caryl has created systems to help others understand the importance of balancing the world within themselves as opposed to looking on the outside for solutions.
Trained and Certified by Robbins-Madanes Training for Strategic Intervention and a coordinator for Dave Ramsey's Financial Peace University, Caryl brings forth a variety of tools to successfully help others connect to the happiest version of themselves personally and professionally.
Cassandre McKinley – Assistant Professor in the Voice Department at Berklee College of Music in Boston and Jazz Singer
Boston born and bred, McKinley started a career in film and television upon entering her freshman year of high school. By 16, she had already signed with a New York talent agent, began taking weekly private voice instruction and attended a long series of intensive music programs that specialized in voice performance. After high school, she attended The Boston Conservatory of Music majoring in Musical Theater and Voice and has now held an accomplished career spread over 3 decades as a professional singer, dancer, actress, voice-over artist and print model.
In the early late 90's, her music turned to jazz which she built into a career that had her performing and recording with jazz greats such as Dick Johnson, James Cotton, Clay Obsorne, Bernard "Pretty" Purdie (Ray Charles, Aretha Franklin), Jay Geils, Fred Lipsius (Blood, Sweat and Tears), Jerry Portnoy (Eric Clapton, Muddy Waters) and Herb Pomeroy.
After the release of several favored straight-ahead jazz albums, McKinley released a courageous "soul" inspired jazz album in remembrance of the late Marvin Gaye. The cover album generated a heightened local buzz and attracted the attention of the St. Louis based label MAXJAZZ who signed McKinley and re-released (and re-titled) the album "Til Tomorrow – Remembering Marvin Gaye". Jazztimes Magazine hailed the work as "a rich, sensual salute" and the albums steady success in straight-ahead and crossover markets, both nationally and internationally, have legitimized her career as a prominent artist. McKinley has toured nationally and overseas and her music can be heard on over 500 national and international radio stations, cable and internet music outlets including XM radio, Pandora and iheart Radio.
Always up for a challenge, McKinley also began a career in the insurance industry and worked with major companies, such as Liberty, as well as smaller independent agencies for a total of about 6 years. While she enjoyed working in insurance and helping others, she ultimately decided to completely devote herself to her music.
She currently holds a position as Assistant Professor in the Voice Department at Berklee College of Music in Boston, MA. and continues to tour regularly.
Kimberlie Flowers – Clinical Director at Elder Services of the Merrimack Valley
Kimberlie Flowers, MSW, LICSW is the Clinical Director at Elder Services of the Merrimack Valley.
Elder Services is a federally funded Area Agency on Aging in Northeastern Massachusetts. She has been at the agency for over 10 years, providing in-home counseling services and program development.
Kim spent 24 years on a very different career path working in Information Technology and Management. For 15 years at Raytheon she managed several information technology programs to improve and advance the manufacturing process and employee tracking.
She was a senior executive at NEC Technologies in Boxborough MA, where she managed a team of software and hardware consultants involved in large-scale national projects.
Kim experienced the challenges of working with the health care systems and aging through her parent's illnesses, and decided to make a mid-career change to social work, specifically to work with the older adult population. Graduating from Salem State University with a Masters in Social Work in 2008, she has been at Elder Services of the Merrimack Valley since 2004.
Kimberlie was the primary developer of Making Life Care Choices, a program designed to educate and activate elders to develop their End of Life Care plans and other end of life. This program was a collaborative effort with Conversation Ready.
Kim holds a BS in psychology and a Masters in Social Work, a post-graduate certificate in Palliative and End of Life Care from Smith College and she is a fellow in the Zelda Foster Fellowship in Palliative and End of Life Care at NYU.
Comments