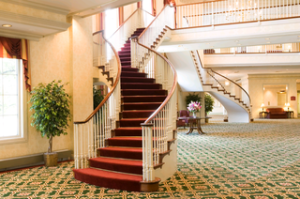 We love giving our members a shout out, and the Radisson Hotel and Suites in Chelmsford does so much for us, so we wanted to do something for them! I got to speak with the Director of Sales, Katey Blake, who has been with the hotel for about eight years total. She was nice enough to tell me about everything the hotel has to offer and some of the exciting events they have going on this year.
The Chelmsford Radisson opened in 1985 and not only is it conveniently located right off the highway, it also has some awesome amenities that almost made us want to book a room there! From their free Wi-Fi, to their fitness center, to their heated indoor mineral pool (yes, you read that right), there is no shortage of luxuries at the Radisson. They also have an on-site business center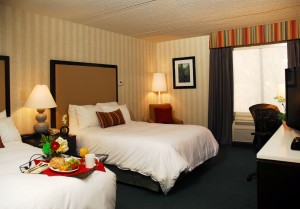 as well as many meeting facilities to hold events, some of which we have taken advantage of ourselves, and we can say from experience that they do not disappoint.
One thing that Katey was very excited about was their upcoming Mother's Day Brunch, happening Sunday, May 10th from 10 AM – 1 PM. After looking over their menu, we can see why she was excited, it sounds phenomenal! There will be fruits, pastries, eggs, bacon, sausage, waffles, Chef-prepared omelets to order, salads, carving stations, baked haddock, chicken Florentine, garlic mashed potatoes, stuffing, a variety of vegetables, and of course some delici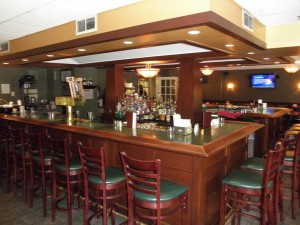 ous desserts! Kids will be able to enjoy their own buffet and there will also be a cash bar with Mimosas and Bloody Mary's, because mom might want a cocktail to go with her meal! The price is $34.00 for adults, and $17.00 for children (ages 4-10). Make sure you make your reservations early to ensure a spot!
Another great thing they have to offer is the live entertainment in their Independence Bar and Grill! Every Wednesday night they have Stump Trivia, and as many of you know, here at the Chamber we love a good game of trivia! They also have live music every Thursday, Friday, and Saturday night featuring local musicians performing a wide variety of genres, so there is bo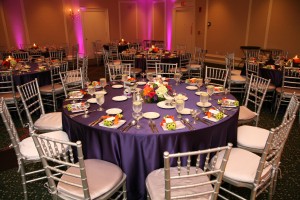 und to be something for everyone to enjoy. Even if you visit just go for a meal, you won't leave disappointed!
After hearing about all of the exciting things the Radisson has to offer, we are even more thrilled to have them as members, and highly recommend them if you have a special function coming up, or just need a night out to enjoy some trivia or live music.
Comments