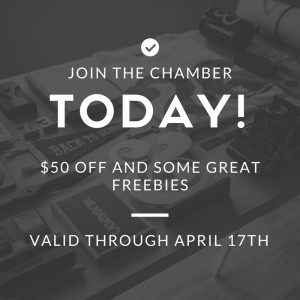 If you are visiting our website today, chances are you got your hands on a coveted copy of our 20th Anniversary Membership Directory. Thank you for checking it out!
As indicated in the Membership Directory, great things are happening at the Greater Lowell Chamber and now is truly the best time to become a member!
We think that we offer some of the best benefits and events in the area for business… and most of them are free. (We hear a lot that people like free and we're assuming that you do too!)
We'd love for you to become a part of our organization and because you took the time to visit our website, we are going to offer you this sweet deal:
$50 off of your membership for the first year (memberships are as little as $25 a month for a business with 1-5 employees)
Free email blast ($150 value)
Complimentary member list in the form of an excel spreadsheet ( $150 value)
Business name and link to your website included in our New Member Welcome Blast
Shout out on Chamber Chat radio the week that you join
If that sounds good to you, please contact us at 978-459-8154, fill out an application online or email Karon Bergeron. After that you can sit back and reap the benefits!
Please note that this offer is valid through April 17, 2015. 
Comments