We're very excited to be hiring a new Membership Event & Communication Coordinator. If you enjoy working in a fast-paced environment and talking with a lot of people every day, this may be the job for you!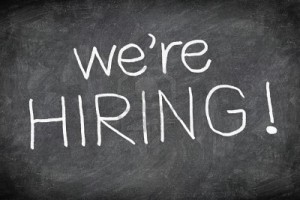 JOB DESCRIPTION
Position: Membership Event & Communication Coordinator
Reports to: President/CEO
Hours: 25-30 hours week, Monday-Friday, some flexibility available
Salary Range: $12-$14/hr. plus paid sick, holiday and vacation time
Objective: Working directly with Chamber staff to coordinate events and communicate with our members and the Greater Lowell community. Front office Chamber representative, positive demeanor required.
Responsibilities:
• Greet the public and refer them to the appropriate staff member or resource
• Answer the phone and fulfill requests
• Facilitate event registration and execution
• Database system maintenance
• Coordinate all mixers and major events
• Prepare weekly email newsletters
• Maintain the Chamber's website
• Post upcoming events with local media and on event calendars
• Contact Legislative and Municipal leaders as needed
• Other duties as assigned at the discretion of the President
Experience and skills required:
• Strong written and oral communication skills
• Proficiency with Microsoft Office, Word Press, Constant Contact
• Media and communication experience, including traditional and/or social media
Education requirement:
• Two years post-secondary school preferred
Apply: Please your email resume and cover letter to Danielle McFadden, President/CEO, at dmcfadden@greaterlowellchamber.org. Put "YOUR NAME, Applicant for Membership Events & Communication Coordinator" in the subject line. No phone calls, please.
Comments