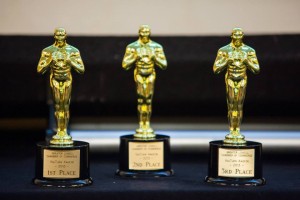 Remember these videos? They are all first place 'Youbie' winners!
2015

2014

2013

2012

2011

Are you interested in having your business/organization on this list? Then please enter your video in this year's 6th Annual YouTube Video Awards!
Here are the rules:
You must be an active GLCC member to submit a video
Must be :90 seconds or less (no exceptions!)
Must be uploaded to YouTube in order to send the link to the GLCC
Please email the YouTube link to dmcfadden@greaterlowellchamber.org. Must be submitted by October 31st.
Voting begins on November 5th (at 9am) and closes on November 11th (at midnight).
Winners will be announced at the Annual Meeting on November 16, 2016. 1st, 2nd and 3rd place videos will be played during the Awards Ceremony.
Greater Lowell Chamber of Commerce
Annual Membership Meeting
Wednesday, November 16th
Lenzi's in Dracut
6:00-9:00pm
$75 per person or $700 for a table of 10
Call 978-459-8154 to register for the Annual Meeting or click here for sponsorship opportunities. #OhSnapGLCC
Comments