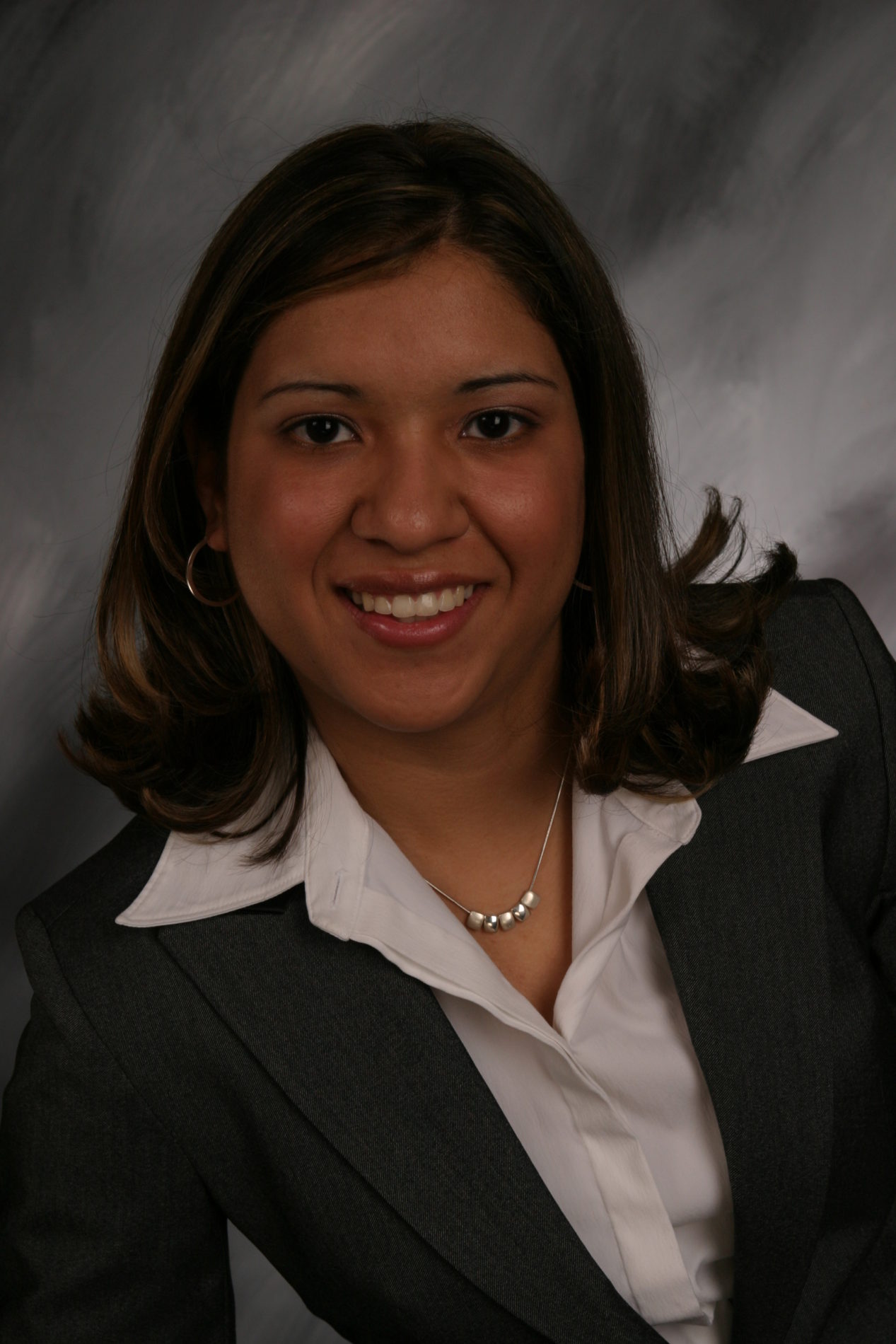 Amsi Y. Morales Lopez is an Attorney at Broderick Law Firm.
Amsi Morales-Lopez, came to the United States not speaking a word of English. Raised in the acre section of Lowell, against all odds, Amsi and her family worked hard to overcome many challenges. At an early age, Amsi Morales, was greatly involved in her community and with non-profits.
Amsi attended Middlesex Community College while she worked as many as three jobs. She went on to attend UMASS Lowell where she worked on an independent study project focused on higher education. During this time, Amsi established a scholarship for Lowell High School Hispanic Students, taught motivational classes, volunteered at the high school, spoke to students and parents in the community.
During her career Amsi has received several recognitions for her success such as REMAX Executive Club, REMAX 100% Club, and the Northeast Association of Realtor Silver Award.
In 2006 Amsi was recognized in Realtor Magazine's 30 under 30 as being one of the top 30 realtors under the age of 30 in the United States.
Over the years Amsi has received several recognitions for her work in the community including; United States House of Representatives Certificate of Congressional Honor; Recipient of the "Living the Dream" award, Lowell Women's Week "Because of Her Award", City of Lowell Citation, NEAR (North East Association of Realtors) Good Neighbor Award; MAR (Massachusetts Association of Realtors) Good Neighbor Award for the state of Massachusetts.  
Amsi Morales serves on the Greater Lowell Community Foundation and Northeast Association of Realtors board. Amsi also is an advisory member for Lowell Makes, a Corporator for Lowell General Hospital, and Steering Committee Member for Merrimack Valley Hospice's Compassionate Journey Campaign.
In 2008, while in law school, Amsi established the AMSI Foundation, Achieving Monumental Strides Independently. A non-profit organization established for the purpose of awarding scholarships and providing educational resources and support to parents and students.
In 2011 Amsi began working again on a long standing project to build a resource center for parents and students, while maintaining both full time jobs as an attorney and realtor. In 2013 Amsi completed a full draft of the A.M.S.I. Foundation's resource center and is now in the process of working on a pilot with several teachers and community members that will be launched this fall.
Comments