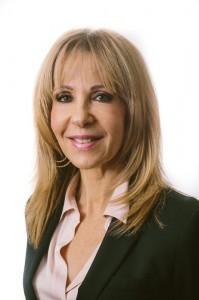 Bracha Horovitz born in Israel in the early nineteen fifties to immigrant parents, a father from Poland and a mother from Bulgaria grew up in a diverse, multi cultural society. She served in the military for two years in a strategic planning military branch, and graduated from college in 1975, with a textile engineering degree. Initially, Bracha founded a women's apparel design studio.  She focused on the coordination of the designing, manufacturing, and marketing of the merchandise.
In 1972, Bracha married Zvi Horovitz and 4 years later with two young daughters moved to Boston to pursue a job opportunity. Three years later the family settled in Andover MA.  The family continued to grow, while the family business, Federal Fabrics Fibers FFF was founded.
Bracha transitioned herself from the fashion world to extreme high-Tec textiles. She and Zvi integrated their specific talents and worked well together. Their shared passion for innovation in textiles led them to pursue and create a suite of advanced woven and non-woven products and solutions for the US Army.
Federal Fabrics-Fibers Inc develops and manufactures Air Beam structures.  Its in-house laboratory, engineering/design center, machine shop, and assembly plant allows the creation and deliverance of advanced products and solutions. This has been accomplished by the work of an intelligent, creative, and devoted team.  The company is known as a highly valuable and dynamic resource to its customers for total products solutions. FFF's expert manufacturing process allows a quick generation of products that continually meet and exceed customer expectations.  The company prides itself on being a major player in the research & development efforts of the US Military as well as in the private sector.
Bracha and Zvi grew the company to annual sales in excess of $5 million. Federal Fabrics-Fibers moved to their Lowell, Massachusetts facility in 2000. The company has been continually involved in civic affairs. Employment opportunities and community involvement remain a constant focus. Bracha has a clear vision for FFF she foresees a future of constant growth with the ultimate goal of becoming a world leader in the air beam self-deployed shelter industry.
Comments