Please join us on June 10th for our Annual W.I.S.E. Breakfast!
Our panel consists of some of Greater Lowell's most philanthropic women:
– Nancy Donahue: Richard K. and Nancy L. Donahue Charitable Foundation
– AnneMarie Bisson: Catie's Closet
– Amsi Morales: The A.M.S.I. Foundation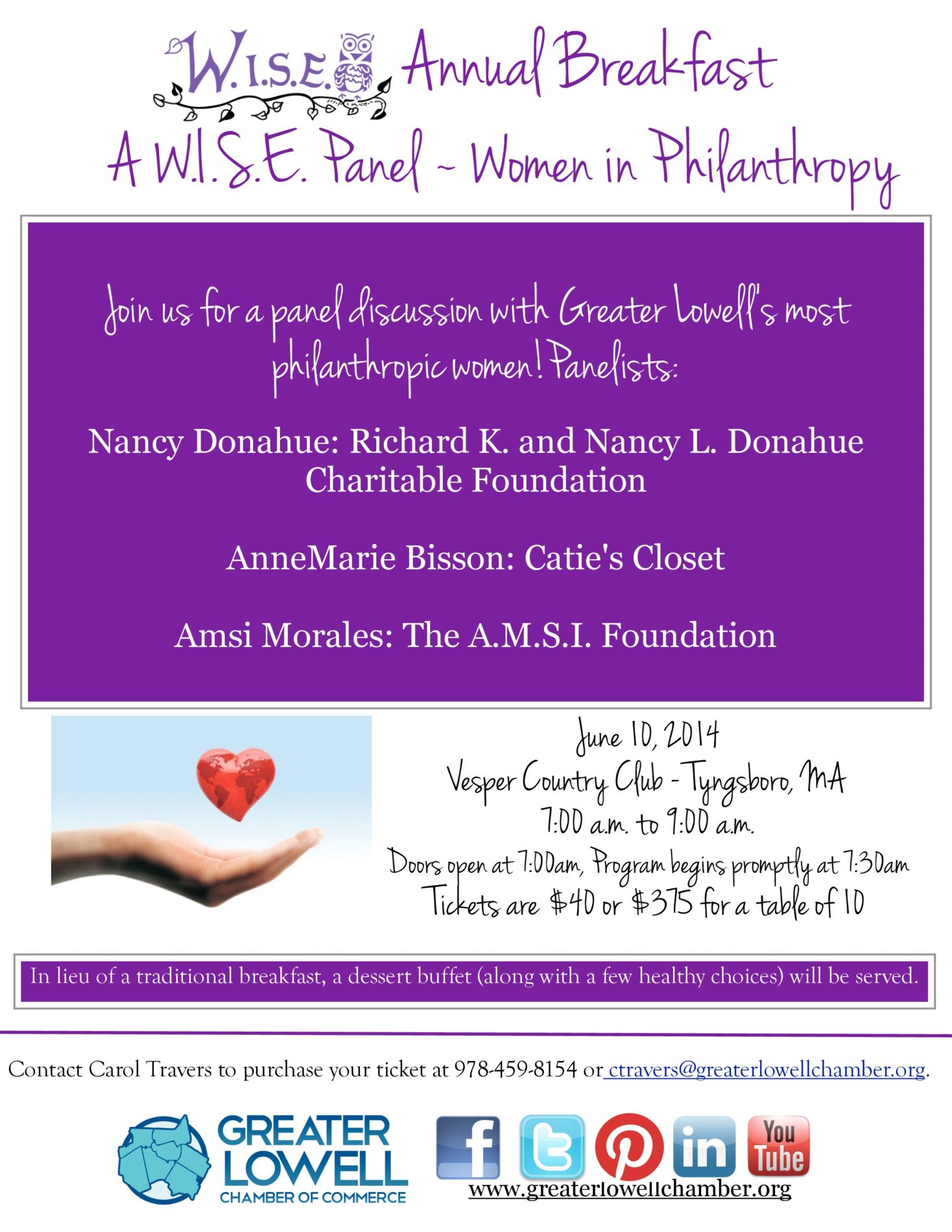 Sponsorship opportunities available – WISE BREAKFAST 2014!
Thank you to our sponsors:
Circle Health (Silver Sponsor)
Enterprise Bank (Corporate Sponsor)
Jeanne D'Arc Credit Union (Corporate Sponsor)
UMass Lowell Inn & Conference Center (Corporate Sponsor)
Acre Family Child Care (Corporate Sponsor)
DSI Marketing Communications (Corporate Sponsor)
Hellenic American Academy (Corporate Sponsor)
Lowell Five (Corporate Sponsor)
George Gath Insurance Agency (Friend of W.I.S.E.)
Elder Services of the Merrimack Valley (Friend of W.I.S.E.)
Marcia Cassidy Communications (Friend of W.I.S.E.)
Comments