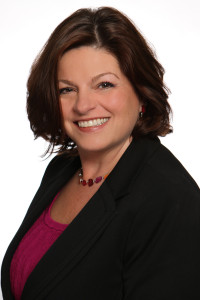 Laurie Cote is a creative design professional with more than 30 years of industry experience. She currently serves as president and chief executive officer of Diversity Studio, Inc. doing business as DSI Marketing Communications. DSI is a full-service strategic marketing agency that builds brands and develops creative initiatives. The company also houses an in-house print and fulfillment division.
Cote founded Diversity Studio in 2000 after holding the position of creative director at Vantage Travel. The firm has acquired four additional businesses since 2000 expanding service offerings to include digital printing, marketing, call center services and data entry. Cote was also a co-owner and producer of a lifestyle program that ran on NESN.
Cote serves on the Board of Directors of Lucy's Love Bus. She's a member of the Cable & Telecommunications Association for Marketing (CTAM), the New England Cable & Telecommunications Association (NECTA) and the Direct Marketing Association (DMA). Awards include the Boston Business Journal top 100 Women-Led Businesses and the Big Time Operator for Interise New England.
She graduated from Endicott College and has completed coursework at the University of Massachusetts Lowell and Middlesex Community College.
Comments