Join our panelists as they answer questions about creating a work-life balance that works for them, what they do for "me" time and more!
Our Fabulous Panelists Are:
Deputy Superintendent Deborah Friedl, Lowell Police Department
Dr. Dina Eliopoulos
Judy Burke, Dean of Corporate and Community Education & Training at Middlesex Community College
Rita Mercier, Lowell City Councilor and Former Mayor
Wednesday, November 14th
Vesper Country Club
185 Pawtucket Blvd.
Tyngsboro MA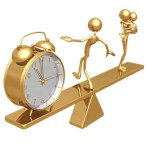 Doors open at 7:15am
Program begins at 7:45am
Tickets are $40 or $375 for a table of 10.
Comments