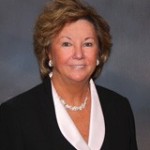 Rita Mercier is the wife of the late Ralph Mercier. She has four children.  Mercier currently works for the Middlesex County Sheriff's Department. She was born and raised in Lowell, the daughter of her late parents, Rita and Leo Rospond.
On January 7, 2002, Rita Mercier became the third woman ever elected Mayor of the City of Lowell, Massachusetts, since its inception in 1823.  She has topped the ticket in eight elections.
She has worked tirelessly to make Lowell a destination city and to provide the seniors with a new Senior Center, completed in 2003.  Mercier has served on numerous subcommittees including Auditor/Clerk Oversight, Parks and Recreation, Public Safety, Neighborhoods/Traffic, Environmental, Council Rules, and the Youth.  As Chair of Parks and Recreation, she led the development of ten park renovations.
On the statewide level, Mercier served as Committee Organizer for Committee to Elect Senator Henry (Scoop) Jackson for President in Brooklyn, New York, Senator Edward Kennedy Re-election Committee, and Committee to Protect Jobs and The Use of Convenient Containers, (The Bottle Bill).
Mercier is a member of the Ladies Auxiliary at the East End Club and Honorary Member of the Post 662 VFW Honor Guard and an Honorary Member of the Greek American Legion.
Mercier also has served on the Board of Directors of several area organizations, Friends of the Council On Aging, Lowell Plan, and the Merrimack Valley Economic Council.
Comments