Judy Burke is the Dean of Corporate and Community Education & Training at Middlesex Community College.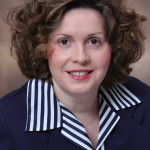 Judy Burke was born and raised in Lowell, Mass. She attended St. Michael's Grammar School and Keith Hall High School, and is a proud alumna of UMass Lowell, where she earned undergraduate and graduate degrees. After graduating from UML, Burke went to work for Raytheon Co. and completed its Contract Management Development Program. She worked for Raytheon for six years, then transitioned to the field of higher education and Middlesex Community College. Burke began her Middlesex career in 1991 as a Business & Industry Program Manager, and is now Dean of Corporate and Community Education & Training.
Dean Burke oversees MCC's contract training initiatives for area employers, noncredit courses and enrollment, and Middlesex Summer Camps, as well as the M.I.L.E.S. (Middlesex Institute for Lifelong Education for Seniors) and Homeland Security programs. Burke has served on many boards in the Greater Lowell area, including the YWCA, Girls Inc. and Greater Lowell Chamber of Commerce. She is currently serving on the Community Fundraising Committee for the D'Youville Foundation and is on the board of directors of the Middlesex 3 Coalition. Judy lives in Pelham, N.H., with her husband of 25 years, Marc Burke.
Comments