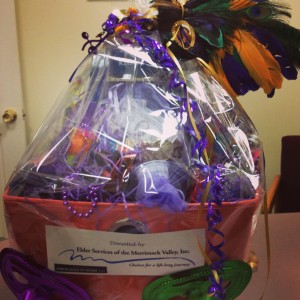 On February 12, 2013, we will draw the winner for our 1st ever Mardi Gras Madness raffle! This new event takes the place of our Dining for Dollars Gala. The winner takes all including $1,000 and many great prizes. There will only be one winner, so the more donations we get the bigger the prize will be!
Raffle tickets are 1 for $50 and 3 for $100. Anyone is welcome to purchase raffle tickets. Call 978-459-8154 or email ctravers@greaterlowellchamber.org.
We will draw the winner at our Mardi Gras Madness Event
Tuesday, February 12th
5pm-8pm, Drawing at 7pm
American Capital Energy
1001 Pawtucket Blvd., Suite 278 – Lowell MA
Please use the second entrance (heading from Lowell to Tyngsboro). The first entrance will be locked.  Please call if you have any questions.
 You do not have to be present to win. The event is open to all Chamber members.
Thank you to our presenting sponsor: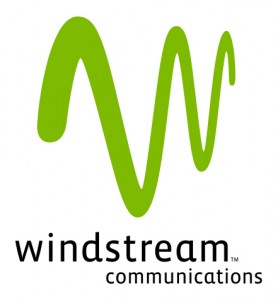 This event is also generously sponsored by Lowell Five

Jackpot includes:
$1,000 cash
$75 gift certificate from Captured in Moments Photography  (Equivalent to a complimentary headshot)
2 tickets to Red at the Merrimack Repertory Theatre (February 14-March 10, 2013)
An overnight stay at the Fairfield Inn Boston Tewksbury/Andover
Wine opener and stemless wine glasses from Costco
Margarita Basket valued at $100 from Bayberry at Emerald Court
Free teeth whitening and exam from Dr. Ian Barwick D.M.D.
Keurig basket with a mini-Keurig from Elder Services of the Merrimack Valley
$25 Gift Card towards a reflexology treatment from Foot-Joy Reflexology
Gift Card for a 55 minute massage from Elements Therapeutic Massage
Bag and gift certificate from Thirty-One Bags
Bracelet from Lia Sophia
Starbucks Gift Basket from NeriumAD
Mini-Baker from Pampered Chef
Sauce pan from Princess House
Gift Basket (including earrings) from Fun Fashion Frills
Computer bag from QPL Inc. & The Image Group
Lindt Chocolate Gift Basket
Hand creme and foot creme from Arbonne
Stuffed bear from Usborne Books
Backpack from Mickey Adventures
Print of LeLacheur Park from Janet Lambert-Moore
$25 Gift Certificate to the Send Out Cards Photo Store
An overnight stay with breakfast to the Fairfield Inn in Woburn
$30 Gift Card to Mary Kay donated by Wendi Giuliano
Shampoo, cut and blow dry from The Galleria Day Spa
Mini ultrasonic facial from The Galleria Day Spa
30 minute massage from The Galleria Day Spa
Manicure & Pedicure from The Galleria Day Spa
Overnight stay with breakfast at the Radisson Hotel & Suites in Chelmsford
Gift certificate to Fuse Bistro
2 Tickets to the Golden Gloves on February 15, 2013
2 Tickets to the Golden Gloves on February 19, 2013
2 Tickets to the Golden Gloves on February 20, 2013
60 minute Reiki session from Body Destinations
30 minute foot reflexology from Body Destinations
UMass Lowell River Hawks Hockey Tickets and Spirit Items from UMass Lowell
Ukulele from University Music
Gift certificate for home staging services and a color consultation ($200 value) from Karen Kirstel with Kellar Williams Boston NorthWest
$150 gift certificate from New Beginnings with JoLynn Fitness & Wellness
2 free hours of limo service ($150 value) from Andrews Limousine & Coach Service
Member support for 1 year ($1,463 value) from Club Inhale / Exhale
Swag Bag from the Merrimack Valley Food Bank
Gift Basket filled with Vera Bradley items from Lowell General Hospital
A four-pack of tickets and the opportunity to throw a ceremonial pitch prior to a Spinners game ($139 Value) from the Lowell Spinners
$100 gift certificate to Just What U R Looking For
$20 Gift Certificate to the Athenian Corner
A free roof top/or ground mounted solar assessment from American Capital Energy (Over a $3,000 Value)
Swarovski Crystal from America Capital Energy
Gift Basket from Home Health Foundation (Parent Organization of: Home Health VNA, HomeCare, Inc., and Merrimack Valley Hospice)
FujiFilm 14megapixel digital camera from Washington Savings Bank
Complimentary 1 hour portrait session ($250 value) from Don't FRETT Photography
$25 Gift Certificate to Unique You Salon
To donate an item, please contact Carol Travers at 978-459-8154 or ctravers@greaterlowellchamber.org.
Comments