Slow Down to Sell Fast by Greg Nanigian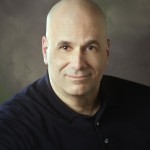 Denny Hamlin is a great professional race car driver.  He's steadily progressed from lower NASCAR divisions to the top division that most people are familiar with; the Sprint Cup Series.  He started in the Sprint Cup Series in 2005.  At the time he was ranked 41st and since then, with the exception of one year, he was ranked in the top ten.  Last year he was ranked 4th.  He's young, only 24.  He doesn't have nearly as much "seat time" as most of the drivers he races against, but he has an edge on the competition.  He's figured out how to slow down to go faster!  He actually doesn't drive as far as other drivers do going into the turns before he brakes.  This technique allows the chassis to settle better in the turns, resulting in increased traction.  When the race car settles like this, he can floor the gas sooner and more aggressively without breaking traction as he "comes out of the turn".  Therefore his speed "out of the turn" is faster.  He may "lose a little speed going into the turn" as he brakes sooner, but he more than makes it up with his faster exit speed coming out of the turn.  So, he goes slower to go faster!  I think this same principal is present in the Sandler Selling System that we train on.
Typically, salespeople are all too eager to show up on a sales call, present the features, benefits and advantages of their product or service soon after arrival.  Oh, and don't forget about the bunch of compliments and synthetic bonding stuff that they learned out of a book or some antiquated sales course.  Those "bonding and rapport" techniques generally come before the presentation which is followed by the, "I'll get back to you" by the prospect.  That's like a driver that goes bombing into the turn and tries to maintain control coming out of the turn while other drivers pass him as he struggles not to wreck!  In order to get an edge on the competition, you need an edge, a "Denny Hamlin" approach if you will.
One of the "edges" that sales people have using the Sandler Selling System is that all the qualifying is actually done before the presentation.  In our process we uncover, need/a deep-seated emotionally need to buy (pain), budget and authority.  And we actually have a step that completely eliminates "think it overs"!  Yes, it's very different than the traditional approach where you present and handle stalls, objections and put-offs as you try to close (and mostly get "think it overs").
Here's the problem with the Sandler Selling System, if you can't slow down it won't work.  In other words, if you can't stay emotionally detached enough to use the process, you'll just revert to what you've traditionally done.  For example, If you feel pressure, you may start talking a lot and presenting before truly qualifying.  Here's another problem, it takes guts!  For example, while you are qualifying for real need, pain and what the budget is, the prospect may ask you to just, "tell me what you got"!  Once you start presenting, there is no turning back!  At that point you've left the Sandler System and are out of control!  We have a name for that point; it's called "Wimp Junction".  How do you stay out of Wimp Junction?  Well, it's not by reading books, or talking to a friend who's had Sandler Training and loves it.  It's by actually committing to on-going re-enforcement training.
Denny Hamlin started racing at the age of 7 years old, racing go-karts.   By 1997 he had won 15 championships.  He's now had 17 years of experience.  Maybe you think you have 17 years of experience.  Are you a champion?  If not, maybe your 17 years of experience is 1 year of experience 17 times.  I hate to say that, but as a trainer and a coach, part of what I do is get people to look in the mirror and become aware of what's going on in their sales career.  I hate it when a salesperson doesn't love or at least enjoy the profession.  If you aren't making enough money in sales or are unhappy, maybe it's time to change your approach.
Denny Hamlin knows that races are won or lost in the turns.  If he has a fast exit speed, coming out of the turns, he will pass people in the straightaways.  If a driver is slower than other in the straightaways, chances are the problem started in the turns.  If the problem is in the turns, you always want to start with your entry point and go forward from there.
In a similar way, if you aren't qualifying first for pain, budget and authority before you present, you need to slow down to speed up.
Greg Nanigian is CEO of Greg Nanigian and Associates, affiliate Sandler Training.  They train on skills to close more deals and book more appointments.  Contact Greg Nanigian at 781-848-0993 or greg@gnatraining.com or visit www.gnatraining.com.
Comments