Hello GLCC Members,
I'd like to introduce myself. My name is Linda of Linda's Hair Care and I have a unique service. I do home visits and have been in business for 35 years. My expertise ranges from hair cuts, colors and foils to perms. I work for the homebound, those who are physically challenged, and those recovering from minor to major surgeries. I also work with clients who have transportation issues and/or difficulty navigating on their own. I can be reached at lindashaircare@verizon.net or (978)937-5913 & (978)273-1842.
I'm looking forward to serving you and helping you to look better and feel better.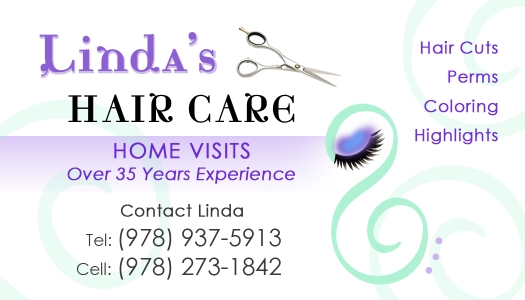 I'm recommended by the Visiting Nurses Association and the Elderly Service Association of the Merrimack Valley. I'm also licensed in Massachusetts and New Hampshire.
Comments