Vice President, Mortgage Lending – Lowell Five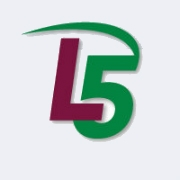 Vice President, Mortgage Lending
Full Time
Tewksbury, MA
POSITION SUMMARY
Working with Senior Leadership, the Vice President, Mortgage Lending will develop and execute market strategies, including product design, pricing, secondary market participation and the total client experience. A successful candidate will need to keep abreast of market changes in order to best redirect the Bank's efforts in order to maintain a profitable unit. Responsibilities will also include monitoring policies and procedures to ensure that the department is meeting regulatory requirements as well as managing the team to maximum efficiency, and excellence in customer service delivery. The VP, Mortgage Lending will act as the senior lender in the Mortgage area with a significant level of lending authority.
ABOUT LOWELL FIVE
With nearly $1.7 billion in assets, over 200 employees and 16 banking center locations throughout the Merrimack Valley and Southern New Hampshire, Lowell Five is honored to play a vital role in the economic vitality of the region. We provide support of, and our employees are engaged in, a myriad of leadership roles for numerous community boards and organizations. We are proud of the longevity of our employees and we are committed to finding new talent for our team. We offer career development and educational programs to support personal and professional growth along with a benefit package that supports each employee's best life. For more information, please visit www.lowellfive.com.
ESSENTIAL DUTIES AND RESPONSIBILITIES
• Evaluates the Bank's mortgage efforts on an ongoing basis, reporting to Senior Leadership to determine the optimal course of action as market conditions change
• Ensures that the Bank's product lines are appropriate for market demand
• Executes vision with Department personnel and monitors the effectiveness of policies and procedures
• Monitors the Bank's mortgage systems for efficiency and accuracy
• Oversees and coordinates departmental work flow from receipt of application through documentation review and "clear-to-close"
• Proactively leads, motivates and develops staff, providing mentoring, coaching and training to provide an exceptional customer experience
• Establishes Marketing and Sales strategies to capitalize on all opportunities
• Manages all Mortgage delivery channels, including the Bank's website relative to Mortgage Origination
• Works with Bank-wide leadership to create synergy in reciprocal business development
REQUIREMENTS
• 10+ years of Residential Mortgage and HELOC lending experience, with commensurate knowledge of mortgage specific industry procedures and secondary market guidelines
• Bachelor's Degree in Finance or Business Administration preferred
• Excellent customer service and client care advisory skills
• Excellent supervision, management and workflow skill
• Detail-oriented, analytical with the ability to provide solutions
• Sound working knowledge of Compliance Regulations and aptitude to keep abreast of industry changes and requirements
• Required to maintain registration with the National Mortgage Licensing System (NMLS)
• Proficiency in Microsoft Office Suite and related digital systems, with willingness and aptitude to learn and adapt
Please note this job description is not designed to cover a comprehensive listing of activities, duties, or responsibilities that are required of the employee for this job. Duties, responsibilities, and activities may change over time.
Equal Opportunity Employer / Protected Veterans / Individuals with Disabilities
Applications can be submitted at https://www.lowellfive.com/about/careers/
Comments