Universal Banker III, Full Time: Lowell Five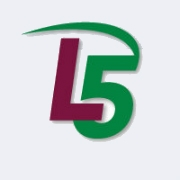 Universal Banker III Full Time
Wilmington, MA
POSITION SUMMARY
The Universal Banker III (UB III) serves as a supervisor to Tellers, UB I, and UB II and acts as a back up to the Assistant Branch Manager. Under the guidance of the branch management, the UB III will be scheduled to work both behind the teller line to manage the vault and teller line staff, and in the lobby to assist customers.
The UB III actively engages with customers to advise to our products and services, provides digital technical assistance and onboarding, assists with quality control and report review, opens new accounts, and assists in training and development of staff. The position may include traditional Teller functions. The UB III should have a strong knowledge of banking systems, products and services, and serve as a role model to all branch staff that they supervise.
ABOUT LOWELL FIVE
With nearly $1.7 billion in assets, over 200 employees and 15 banking center locations throughout the Merrimack Valley and Southern New Hampshire, Lowell Five is honored to play a vital role in the economic vitality of the region. We provide support of, and our employees are engaged in, a myriad of leadership roles for numerous community boards and organizations. We are proud of the longevity of our employees and we are committed to finding new talent for our team. We offer career development and educational programs to support personal and professional growth along with a benefit package that supports each employee's best life. For more information, please visit www.lowellfive.com.
ESSENTIAL DUTIES AND RESPONSIBILITIES
Bank Operations & Customer Experience
Supervises and schedules daily activities of Tellers, UB I and UB II, delegates work, and aids as necessary; maintains attendance records; oversees employees' daily proof by helping in balancing
Responsible for branch cash operations to include, vault management, inventory of negotiable instruments, compliance and security requirements, and adherence to defined policies and procedures as they relate to staff and cash handling functions
Performs security function by opening main vault; verifies and distributes cash to staff as required; balances vault as scheduled/required
Opens new accounts, determines customers' needs, provides necessary information, and processes applicable paperwork
Assists customers with consumer loan applications and provides advisement for consumer loan products
Provides digital technical support, advisement and onboarding for customers
Balances ATM; maintains safe deposit records where required
Processes wire transactions for customers
Balances branch transactions at close of business day
Completes periodic audits of branch compliance reports
May open and close branch office following branch procedures as assigned
Provides excellent customer service to internal and external customers; resolves any problems or complaints in a timely manner
Provides backup to Assistant Branch Manager during periods of absence or as workload dictates; may independently oversee the branch for short periods of time during the workday in the absence of the Branch Manager or Assistant Manager
Performs as Teller, and other duties as needed to ensure operational requirements are met
Serves as Notary Public
Business Development
Assists and supports the sales efforts of branch management by being a positive role model, providing sales coaching, looking for sales opportunities and working to preserve existing customer relationships
Utilizes and promotes the branch team's usage of CRM (Salesforce)
Advises customers on consumer and business products and services, including an awareness of cash management services
Makes referrals to other areas of the bank such as Cash Management, Insurance & Investment Management,and Commercial Lending
Professional Development
Creates and fosters an inclusive team environment
Assists in training and development of new and existing staff on best practices to foster an advisory culture
Contributes to periodic performance evaluations and promotional recommendations as necessary
Please note this job description is not designed to cover a comprehensive listing of activities, duties, or responsibilities that are required of the employee for this job. Duties, responsibilities, and activities may change over time.
REQUIREMENTS
• High School diploma or equivalent preferred
• Previous cash handling and customer service experience in Retail, including at least one year within UB II
position or relevant experience
• Thorough knowledge of Bank products and services as well as Bank policies and procedures
• Customer focus with the ability to build and maintain relationships
• Strong oral communication skills with the ability to be concise, clear, and consistent
• Capable of working independently and solving problems
• Proven supervisory skills with the ability to coach staff in support of daily performance and behavioral expectations
• Detailed-oriented with strong organization skills; ability to multi-task, prioritize, and adapt to a changing environment
• Extensive knowledge and experience using general office equipment and program applications including:
Microsoft Office, CRM, core banking system, digital banking solutions (user/administrator), cash recycler, and discriminator, etc.
• Must be able to work both opening and closing hours as the branch schedule requires, flexibility in work schedule and at times, location
• Ability to occasionally lift office products and supplies weighing up to approximately 25 pounds
Equal Opportunity Employer / Protected Veterans / Individuals with Disabilities
Apply Here: https://www.lowellfive.com/about/careers/
Comments