Systems Analyst – Lowell Five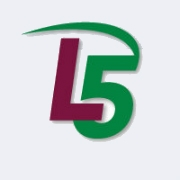 Systems Analyst
Full Time
Tewksbury, MA
POSITION SUMMARY
The Systems Analyst serves as the administrator for key applications to support compliance and achievement of business objectives. Executes system changes as requested by line of business leaders or vendors, following defined change management procedures. Participates on project teams to implement new solutions or enhancements. Facilitates the execution of, and captures results for User Acceptance Testing. Serves as the system expert when trouble-shooting user issues, coordinating with vendors and internal teams as needed to achieve resolution. Contributes to detailed system and business process documentation.
ABOUT LOWELL FIVE
With $1.4 billion in assets, 230 employees and 16 banking center locations throughout the Merrimack Valley and Southern New Hampshire, Lowell Five is honored to play a vital role in the economic vitality of the region. We provide support of, and our employees are engaged in, a myriad of leadership roles for numerous community boards and organizations. We are proud of the longevity of our employees and we are committed to finding new talent for our team. We offer career development and educational programs to support personal and professional growth along with a benefit package that supports each employee's best life. For more information, please visit www.lowellfive.com.
ESSENTIAL DUTIES AND RESPONSIBILITIES
• Provides oversight and administration for applications including commercial and consumer loan origination software and Salesforce CRM.
• Provides technical support for lending systems and other business units; manages requests from internal users while troubleshooting incident records; develops working relationships with internal IT partners as well as external vendor technical support to ensure system performance supports the needs of business units.
• Works with the BI team to develop and provide periodic reporting on loan pipelines and production.
• Monitors automated job activities and initiates proactive issue resolution to maintain consistent availability and functionality for line of business partners and customers.
• Collaborates with IT to research and facilitates upgrades of systems. Documents test plans, and implements changes to comply with applicable policies. Identifies and documents system deficiencies and recommends innovative solutions. Ensures issues are identified, tracked and reported in a timely manner.
• Partners with third party vendors to create, document and maintain interfaces and integrations. Works with vendors to comply with IT Risk and Information Security requirements. Produces on-going reporting to support administration activities within applications along with user maintenance reporting.
• Provides documentation regarding settings and workflow. Helps to identify training needs. Arranges application end user training as needed, including new employee training, training on changes, new features, and refresher training as required. • Supports compliance with all banking laws, rules, regulations, policies, and procedures necessary to mitigate risk and uphold ethical standards related to and required by one's duties.
REQUIREMENTS
• Experience in administering or supporting technology solutions applicable to lending within a financial institution and or with Loan Origination systems a plus
• Associates Degree in Computer Science, Business Degree or equivalent experience a plus
• Strong analytical and problem solving skills
• Strong communication skills
• Self-starter; able to work independently or in as part of a team
Please note this job description is not designed to cover a comprehensive listing of activities, duties, or responsibilities that are required of the employee for this job. Duties, responsibilities, and activities may change over time.
Equal Opportunity Employer / Protected Veterans / Individuals with Disabilities
Comments