Senior Collections Specialist – Lowell Five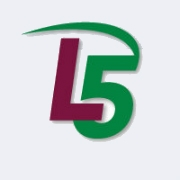 Senior Collections Specialist
Full Time
Tewksbury, MA
POSITION SUMMARY
The Senior Collections Specialist carries out the Bank's collection activities, processes, and administrative functions under the direction of the Assistant Vice President, Collections and the Special Assets Group (SAG) Committee. The Senior Collections Specialist addresses issues as they arise and maintains departmental workflow.
ABOUT LOWELL FIVE
With nearly $1.7 billion in assets, over 200 employees and 16 banking center locations throughout the Merrimack Valley and Southern New Hampshire, Lowell Five is honored to play a vital role in the economic vitality of the region. We provide support of, and our employees are engaged in, a myriad of leadership roles for numerous community boards and organizations. We are proud of the longevity of our employees and we are committed to finding new talent for our team. We offer career development and educational programs to support personal and professional growth along with a benefit package that supports each employee's best life. For more information, please visit www.lowellfive.com.
ESSENTIAL DUTIES AND RESPONSIBILITIES
• Reviews and monitors the status of delinquent Mortgage & Consumer Loans
• Takes appropriate action on loan accounts, including reaching out to borrowers for appropriate resolution to delinquency
• Supervises the collection of non-performing and charged-off loans
• Oversees Credit Bureau Reporting issues and responds to disputes
• Coordinates and works closely with legal counsel to expeditiously resolve litigation while minimizing legal and collection expenses
• Collaborates with supervisor to oversee and manage REO upon acquisition and through disposition
• Makes recommendations for charge-off and risk rating adjustments on delinquent and nonperforming loans within all Collections portfolios
• Completes monthly, quarterly, and yearly updates and reporting, including the MHP Report, Advantage Charge Off Reconciliation Report, Watch List Updates, Delinquency Reports, and 1099A & 1099C Reports
• Prepares Loan Late File daily
• Prepares letters, demand notices, attorney packages, SAG packages, SAG meeting minutes, and risk rating change forms, as necessary
• Reviews, updates, and maintains policies and procedures, as appropriate
REQUIREMENTS
• Minimum 5 years of collections experience
• Working knowledge of Federal and State Collection Laws, Regulations, and Guidelines
• Strong computer skills, and sound working knowledge of Microsoft Office Suite Products
• Excellent verbal and written communication skills • Ability to manage relationships; strong interpersonal and problem solving skills
• Strong organizational skills, with ability to multi-task and meet deadlines
• Self-motivated and able to work independently
Please note this job description is not designed to cover a comprehensive listing of activities, duties, or responsibilities that are required of the employee for this job. Duties, responsibilities, and activities may change over time.
Equal Opportunity Employer / Protected Veterans / Individuals with Disabilities
Applications can be submitted at https://www.lowellfive.com/about/careers/
Comments