Corporate Receptionist – Lowell Five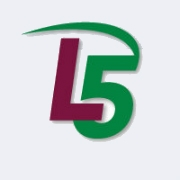 Corporate Receptionist
Part Time
Tewksbury, MA
POSITION SUMMARY
The Corporate Receptionist operates in a professional office environment and provides support with a variety of clerical activities and related tasks. Responsibilities include greeting clients and visitors, answering incoming calls, directing calls to the appropriate individuals or departments, mail distribution, acting as a liaison with respect to our Community Room space, as well as additional clerical duties. Part-time schedule includes Monday-Friday mornings, 7:45 am – 12:00 pm.
ABOUT LOWELL FIVE
With nearly $1.7 billion in assets, over 200 employees, and banking center locations throughout the Merrimack Valley and Southern New Hampshire, Lowell Five is honored to play a vital role in the economic vitality of the region. We provide support of, and our employees are engaged in, a myriad of leadership roles for numerous community boards and organizations. We are proud of the longevity of our employees and we are committed to finding new talent for our team. We offer career development and educational programs to support personal and professional growth along with a benefit package that supports each employee's best life. For more information, please visit www.lowellfive.com.
ESSENTIAL DUTIES AND RESPONSIBILITIES
• Greets customers and visitors and guides them to the appropriate individual; manages visitor log in accordance with security procedures
• Answers and directs incoming calls to appropriate personnel; takes and forwards messages and provides information when appropriate
• Provides callers with information such as company address, directions, fax number, website information and other related information
• Receives, sorts and forwards incoming mail and facsimiles to departments and Bank personnel.
• Mails client correspondence as needed
• Coordinates the pick-up and delivery of express mail services (FedEx, UPS, etc.) and vendor deliveries
• Researches and completes deposit account verification forms and electronic submission for Social Security and SSI
• Manages employee discount tickets and passes
• Assists with other related clerical duties such as photocopying, faxing, filing and collating • Requires several hours of sitting with some opportunity for standing and walking
Please note this job description is not designed to cover a comprehensive listing of activities, duties, or responsibilities that are required of the employee for this job. Duties, responsibilities, and activities may change over time.
REQUIREMENTS
• Strong verbal and written communication skills
• Highly detail-oriented with excellent organizational skills
• Ability to multi-task and assimilate knowledge and experience
• Self-motivated and willingness to have flexibility in your work schedule
• Ability to build and maintain relationships • Sound working knowledge of Microsoft Office Suite
Equal Opportunity Employer / Protected Veterans / Individuals with Disabilities
Applications can be submitted at https://www.lowellfive.com/about/careers/
Comments