Closing Specialist: Lowell Five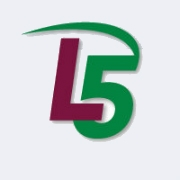 Closing Specialist – Lowell Five
Full Time
Tewksbury, MA
POSITION SUMMARY
The Closing Specialist performs a variety of duties to ensure accurate and complete documentation on closed loan files. Prepares closing documents, final figures, and funding for loans.
ABOUT LOWELL FIVE
With $1.5 billion in assets, 230 employees and 16 banking center locations throughout the Merrimack Valley and Southern New Hampshire, Lowell Five is honored to play a vital role in the economic vitality of the region. We provide support of, and our employees are engaged in, a myriad of leadership roles for numerous community boards and organizations. We are proud of the longevity of our employees and we are committed to finding new talent for our team. We offer career development and educational programs to support personal and professional growth along with a benefit package that supports each employee's best life. For more information, please visit www.lowellfive.com.
ESSENTIAL DUTIES AND RESPONSIBILITIES
• Coordinates loan closings with attorneys when they are cleared to close
• Prepares Closing Disclosures in adherence to regulatory and Bank guidelines, which includes obtaining approval from the respective attorneys and following up with the clients for acknowledgments
• Reviews residential mortgage files and commercial loan closing packages to ensure accuracy and completeness • Prepares balance sheets, confirms disbursement amounts at closing
• Approves settlement statement, verifies the net funding amount, and prepares funding requests
• Prepares checklists for closed loan packages; notifies attorneys of errors and track receipts of corrected documents
REQUIREMENTS
• Two years of real estate loan closing experience strongly preferred; working knowledge of various legal closing documents and TRID regulations
• Working knowledge of Finastra and/or Epic system(s) preferred; willingness and aptitude to learn new systems is required to support Bank growth and expansion of services
• Proficient with various software applications (Word, Excel, Outlook)
• Detail-oriented with strong organizational skills
• Ability to multi-task, prioritize and meet deadlines under variable conditions
• Flexible and able to adapt to change
• Ability to build and maintain relationships and work effectively with the team
• Strong communication and customer-service skills
Please note this job description is not designed to cover a comprehensive listing of activities, duties, or responsibilities that are required of the employee for this job. Duties, responsibilities, and activities may change over time.
Equal Opportunity Employer / Protected Veterans / Individuals with Disabilities
Comments