Account Servicing Generalist – Lowell Five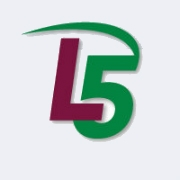 Account Servicing Generalist
Full Time
Tewksbury, MA
POSITION SUMMARY
The Account Servicing Generalist works as part of the Account Servicing team within the Operations division to perform a variety of daily deposit account transaction activities. Primary responsibilities include balancing the ATM terminal network to the daily Fiserv reports, processing card applications, completing Customer Error Reports and reviewing checks deposited through the ATM. In this role, the Account Servicing Generalist will support both internal and external customers with account related issues.
ABOUT LOWELL FIVE
With nearly $1.7 billion in assets, over 200 employees, and 16 banking center locations throughout the Merrimack Valley and Southern New Hampshire, Lowell Five is honored to play a vital role in the economic vitality of the region. We provide support of, and our employees are engaged in, a myriad of leadership roles for numerous community boards and organizations. We are proud of the longevity of our employees and we are committed to finding new talent for our team. We offer career development and educational programs to support personal and professional growth along with a benefit package that supports each employee's best life. For more information, please visit www.lowellfive.com.
ESSENTIAL DUTIES AND RESPONSIBILITIES
• Balance Lowell Five ATM network on a daily basis; utilize various reports and assist Retail branch staff in resolving balancing issues
• Screen card applications and process orders
• Review all checks deposited through the ATMs for accuracy and reject items as required
• Provide card and terminal support for internal and external customers; work within the department and with card processor to resolve issues and inquiries
• Assist customers with fraudulent or suspicious activity as well as verify transactions that are flagged
• Accept, track, and maintain Customer Error Reports by processing adjustments and relaying correspondence to the customer
• Review various reports and take appropriate actions
• Provide an excellent customer experience to anyone calling the Account Servicing Department
• Cross train and assist with other check clearing, ACH function and Item Processing functions
• Cross sell products and services whenever possible
REQUIREMENTS
• At least 1 year of banking experience; proficiency with DNA from Fiserv strongly preferred
• Knowledge of various bank products and services
• Detail-oriented with excellent time management and organizational skills
• Able to clearly communicate both verbally and in writing
• Ability to build and maintain relationships; team player with positive and attentive customer service skills
• Ability to analyze and provide solutions when problems arise
• Knowledge of or the ability to learn Microsoft Office, including Word, Excel, Outlook
Please note this job description is not designed to cover a comprehensive listing of activities, duties, or responsibilities that are required of the employee for this job. Duties, responsibilities, and activities may change over time.
Equal Opportunity Employer / Protected Veterans / Individuals with Disabilities
Applications can be submitted at https://www.lowellfive.com/about/careers/
Comments