Who Benefits from Benefits – and WIIFM*
May 6, 2015 @ 7:30 am

-

9:15 am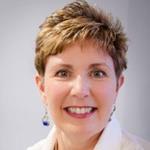 TriNet and Middlesex Savings Bank are celebrating SMALL BUSINESS WEEK by offering a week's worth of free mini-workshops for your small business during the 1st week of May!  Each day we will feature a new topic!
You can attend as many as you like, but you have to register for each one. There are only 30 spots for each seminar so don't wait to sign up.  Complimentary Breakfast will be served! 
* What's In It For Me?
Speaker: Gail Kelly, TriNet Regional Sales Consultant
 To offer or not offer benefits – that is the question (and overhead expense) that every small business owner will wrestle with at some point in their business lifecycle. With Healthcare Mandates in full swing, every employee (and business owner) has this question of their mind – What's in it for me?
Where do benefits fit in with your long term business strategy – what benefits are most attractive, and how do you develop a tactic to manage these expenses?  As with most things in business, the answer is . . . . it depends.
This interactive talk will address some of the challenges and rewards of offering health benefits, how you and your company are impacted by the Affordable Care Act, and how to ensure that your company has the right approach to this costly decision.
Gail Kelly has been consulting with small businesses in Massachusetts and New Hampshire for over 20 years. She works with companies on building efficiencies within the organization so that costs are contained and predictable. She is licensed in both states to provide Life, Accident and Health Insurance. Currently, she is a Regional Sales Consultant with TriNet, a national Professional Employer Organization providing outsourced Human Resources support and services.
Related Events