Valentine's Tea at OMHC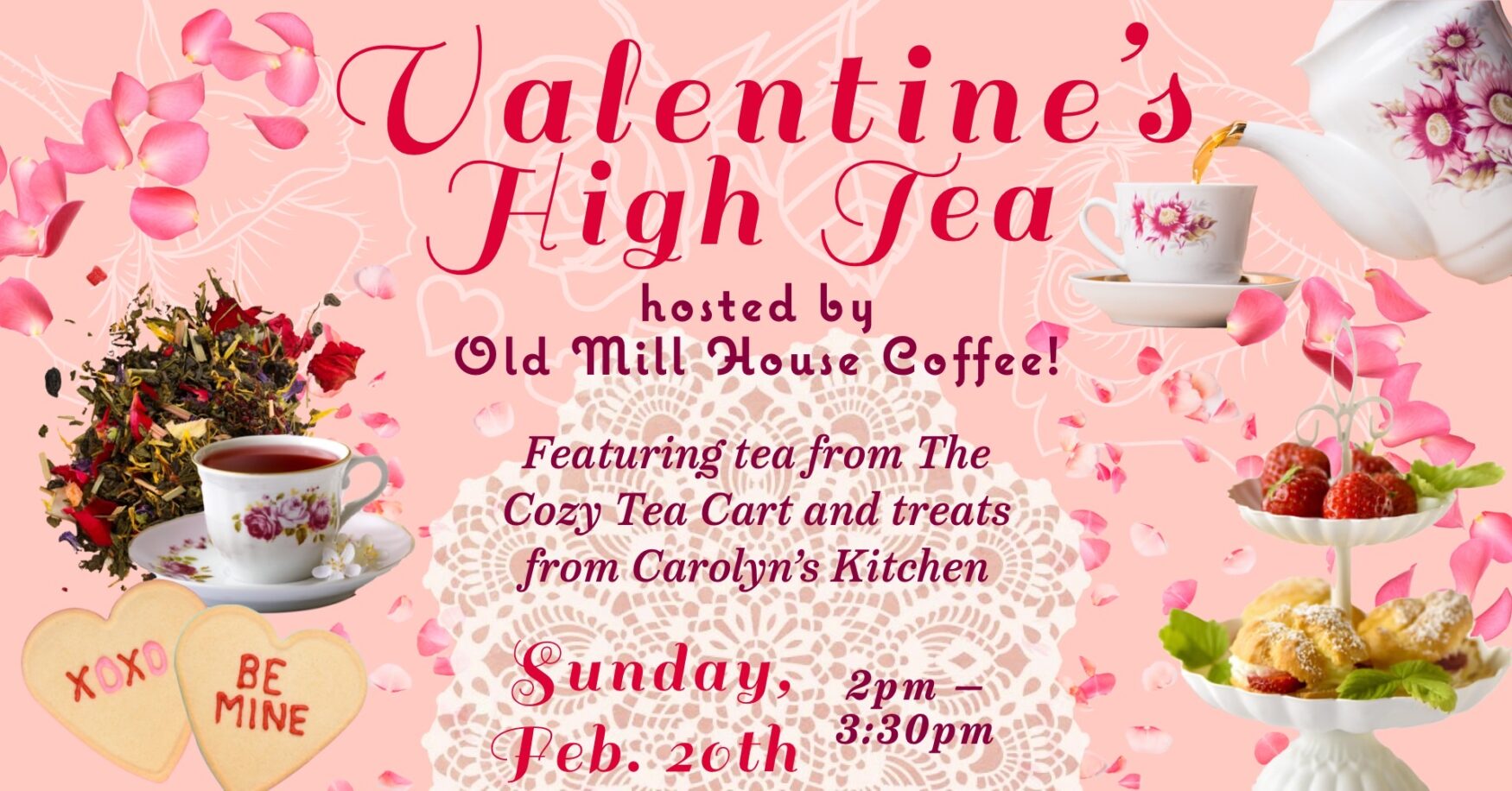 It's time for tea at Old Mill House Coffee! New Date!!!! New Price!!
($35 per person)
Experience an intimate, seated afternoon tea with us where you will be served three delightful handpicked teas from The Cozy Tea Cart. These hot teas will be paired with a selection of traditional tea time snacks and sweets.
We are pleased to serve fresh scones baked by Carolyn's farm kitchen just for you on this day!
Come have a fabulous fanciful afternoon while our staff dotes on you!
Fascinator hats optional – Masks are not.
Related Events