Toastmasters Area 22 Open House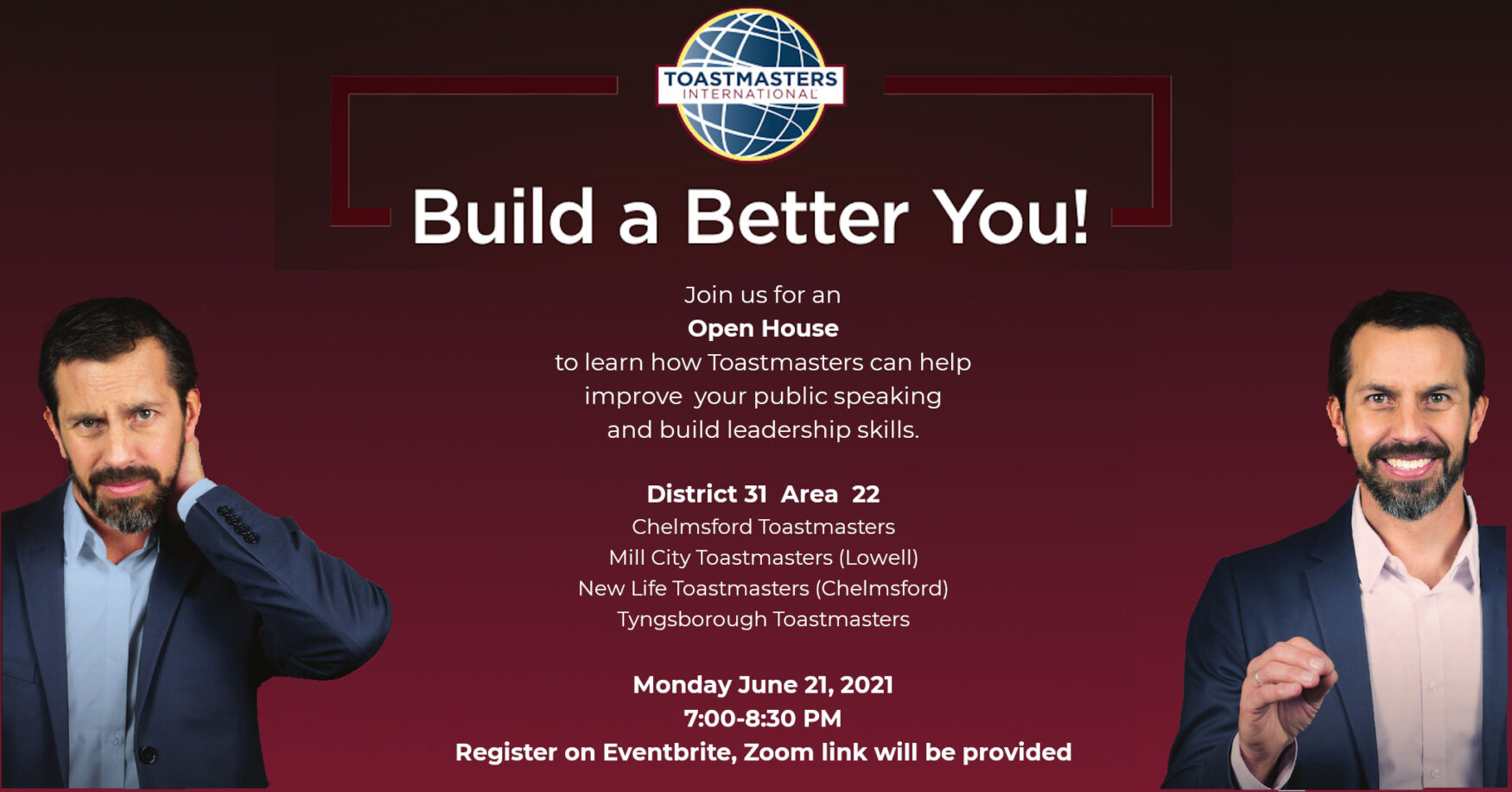 Want to improve your public speaking, online presentation and leadership skills? Live or work in the Greater Lowell area (or can reach us on Zoom)? Join us for a special open house with the Toastmasters clubs of Area 22:
Chelmsford Toastmasters (2nd & 4th Thursdays, 7:00-8:00 PM)
Mill City Toastmasters (Wednesdays, 7:00-8:00 PM)
New Life Toastmasters (Sundays, 1:30-3:00 PM)
Tyngsborough Toastmasters (2nd & 4th Tuesdays, 7:00-8:30 PM)
Learn what Toastmasters is all about, and what makes each of our clubs unique. One of them may be the perfect fit for you! You will experience a typical Toastmasters meeting, followed by breakout sessions where you can meet members of each club and get answers to your questions. Register on Eventbrite at the link below. Hope to see you there!
Related Events