The Series on Racial Equity and Inclusion: Leveling the Playing Field: Interrupting the Patterns of Power and Privilege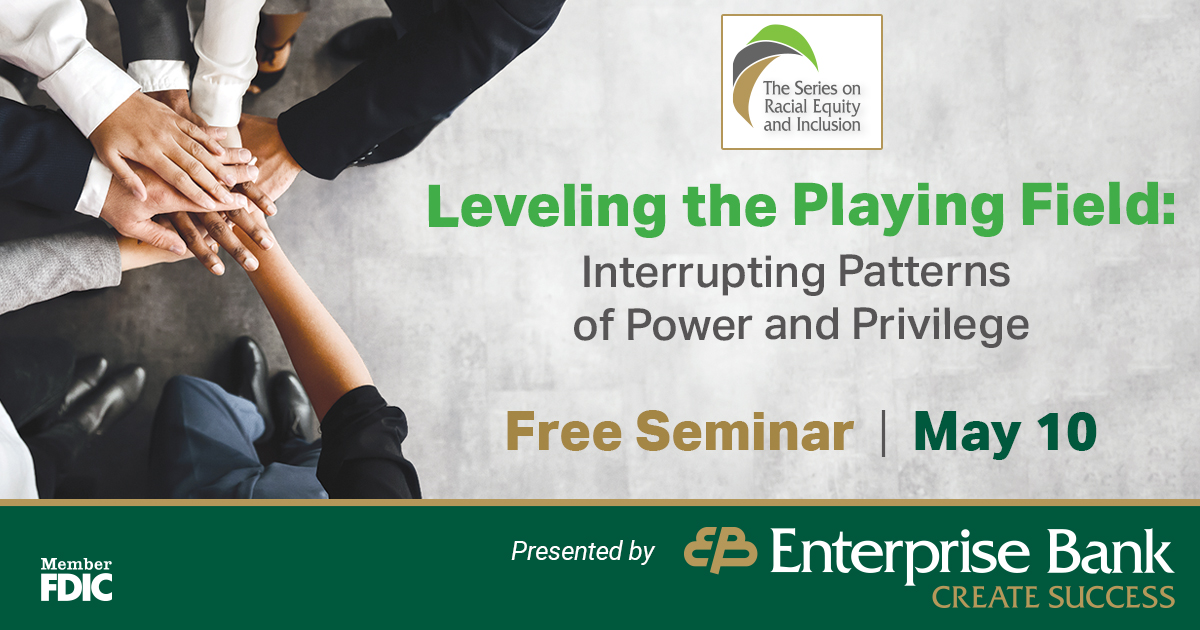 Presented by: Debby Irving
Using a series of pointed questions, Debby works with participants to build a graphic map of the groups people belong to because of social locations and historical roles in U.S. society. Participants will explore the social beliefs, attitudes, and dynamics that can perpetuate patterns of power and privilege. Understanding that the more versed we become in the ways of whiteness, the more able we are to set our individual and institutional intentions to actively counter it.
This seminar offers a reframing of DEI work to shift current power and privilege dynamics to equitable shared problem solving, envisioning, and co-creating. Participants will leave with powerful tools to analyze power dynamics and cultivate transformative cultures in their circles of influence.
This seminar will help you to:
Understand the dynamics of power and privilege, particularly with regard to race and ethnicity.
Build the skills necessary to disrupt power and privilege and instead cultivate resilient and transformational cultural attitudes and behaviors.
Monitor your own personal and institutionalized tendencies to think and act in ways that reproduce power and privilege dynamics.
Related Events