Stuff a Truck Food Drive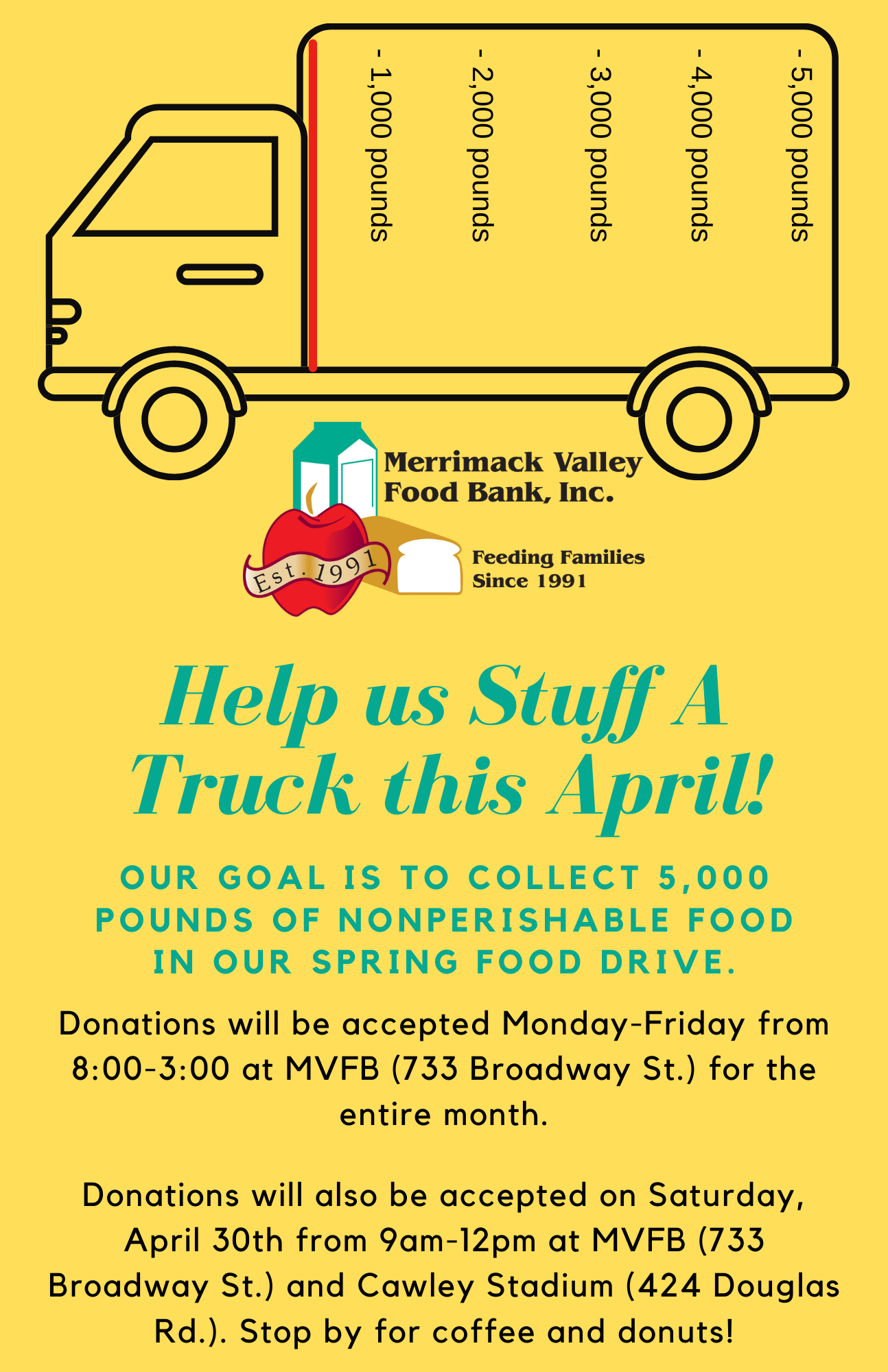 We need your help to have a successful Spring Food Drive! Donations of nonperishable food are distributed to MVFB's member agencies, including food pantries, meals programs, senior centers, and schools. We want to Stuff A Truck this month by collecting 5,000 pounds!
Donations will be accepted for the entire month on Monday-Friday from 8:00-3:00 at MVFB's Food Distribution Center (733 Broadway St.). Please consider hosting a food drive at your place of business, with your friends and family, school group, sports teams!
Donations will also be accepted on Saturday, April 30th from 9am-12pm at MVFB (733 Broadway St.) and Cawley Stadium (424 Douglas Rd.). Stop by for coffee and donuts
Related Events