Steps to Home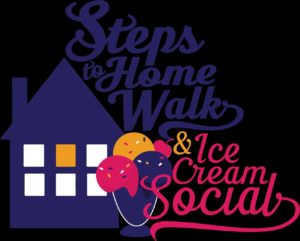 Saturday, May 12th will mark the seventh annual walk, featuring a 5K stroll through the beautiful tree lined, cobblestone streets of Lowell and an ice cream social on the 5th floor of Mill No. 5. The walk starts and ends right outside Mill No. 5 on 250 Jackson Street.
Businesses, community groups, faith-based organizations, citizens and friends of LTLC come together at Steps to Home to raise funds for LTLC's largest event of the year. Lowell Transitional Living Center offers much more than meals and a place to sleep. The walk will help raise awareness of their programs and services like healthcare, housing, mental wellness, and financial management.
We CAN all make a difference for someone experiencing homelessness in the Merrimack Valley.
Walkers will begin registration at 10:00AM, and head out at 10:30AM from the entrance to Mill No. 5. At the finish line all walkers will head up to the 5th floor of the mill for ice cream and a raffle. A fun journey up Mill No. 5's funky staircase and two available elevators will transport walkers to the ice cream and raffle portion of the event. Event organizers encourage individuals and teams to register for the event in advance: www.firstgiving.com/event/ltlc/StepsWalk2018.
Related Events