Spooky Speakeasy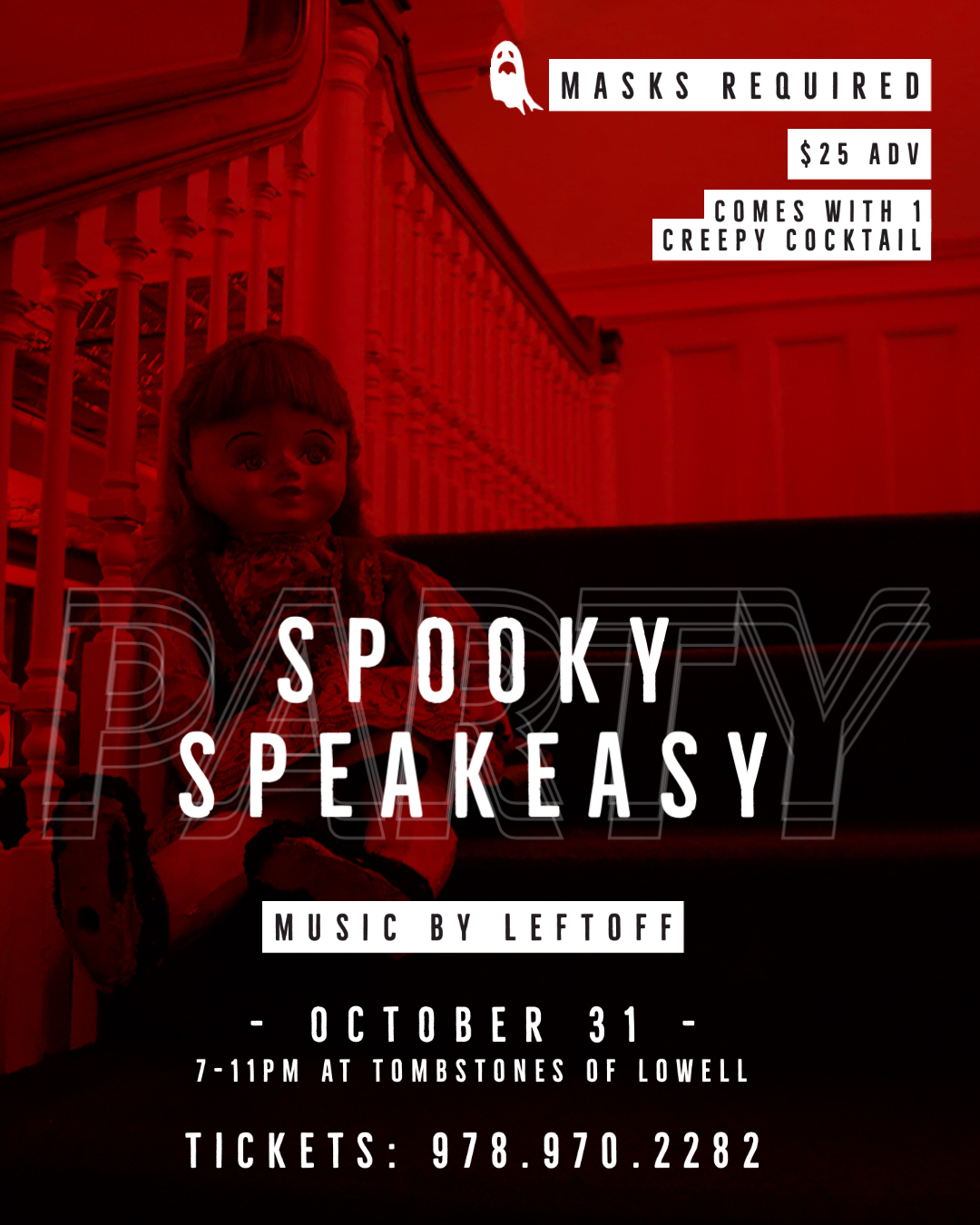 Did you know that in the deepest darkest recesses of Cobblestones cellar lie the remains of an original speakeasy? Operated in stealth during the dark days of Prohibition, you can still see the outline of the staircase that lead to a trap door in the dining room, and sometimes hear the faint noise of long-dead patrons' chatter.
Join us on Oct 31st as we try and raise a few ghosts!
Oct 31st 7-11pm
• music by Leftoff
• films by the Lowell Film Collaborative
• $25adv – ticket comes with (1) drink
We'll be passing around Halloween treats, screening classic scary films, and serving creepy cocktails.
MASKS REQUIRED!
$100 Gift Card Prize goes to Best Costume!
**Advance booking needed – limited capacity and reserved tables in our cavernous hall to maintain all social distancing measures. Call Robin at 978-970-2282 for reservations.
Related Events