Reviews to Revenue: How to Grow Your Business with Online Reputation Management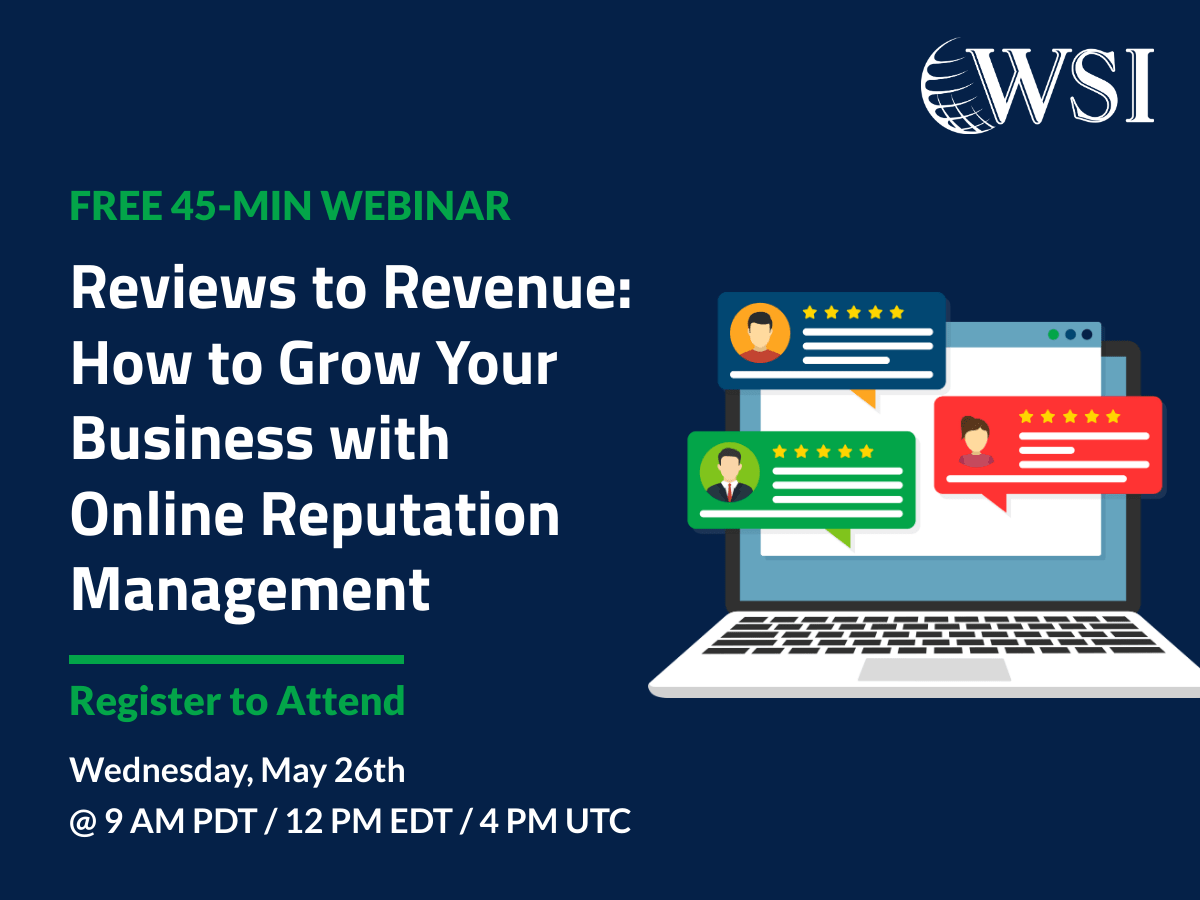 LEARN WHY YOUR ONLINE REPUTATION IS SO IMPORTANT AND HOW IT CAN DIRECTLY IMPACT YOUR REVENUE
More than ever, consumers are consulting online reviews and ratings before deciding where to shop, eat, visit, and more. Online reviews have become one of the most trusted sources of information for consumers learning about your products or services.
Actively managing and enhancing your brand's online reputation can be very challenging. With so many conversations happening online to monitor every day, where should you start? What are the best channels to collect online reviews? How should you reply to positive and negative feedback? How do you measure the progress of your online reputation efforts?
Join us on our upcoming webinar to learn how to grow your business with online reputation management. In this 45-minute session, we'll share best practices and valuable tips on effectively leveraging online reviews to your business advantage and improving your overall customer experience.
Here are some of the questions this webinar will answer:
• Why is online reputation so important?
• What methods and tools can you use to monitor what's said about your brand online?
• How should you respond to online reviews to strengthen your reputation and online visibility?
Register Today!
Related Events