Push Muscular Open House & Ribbon Cutting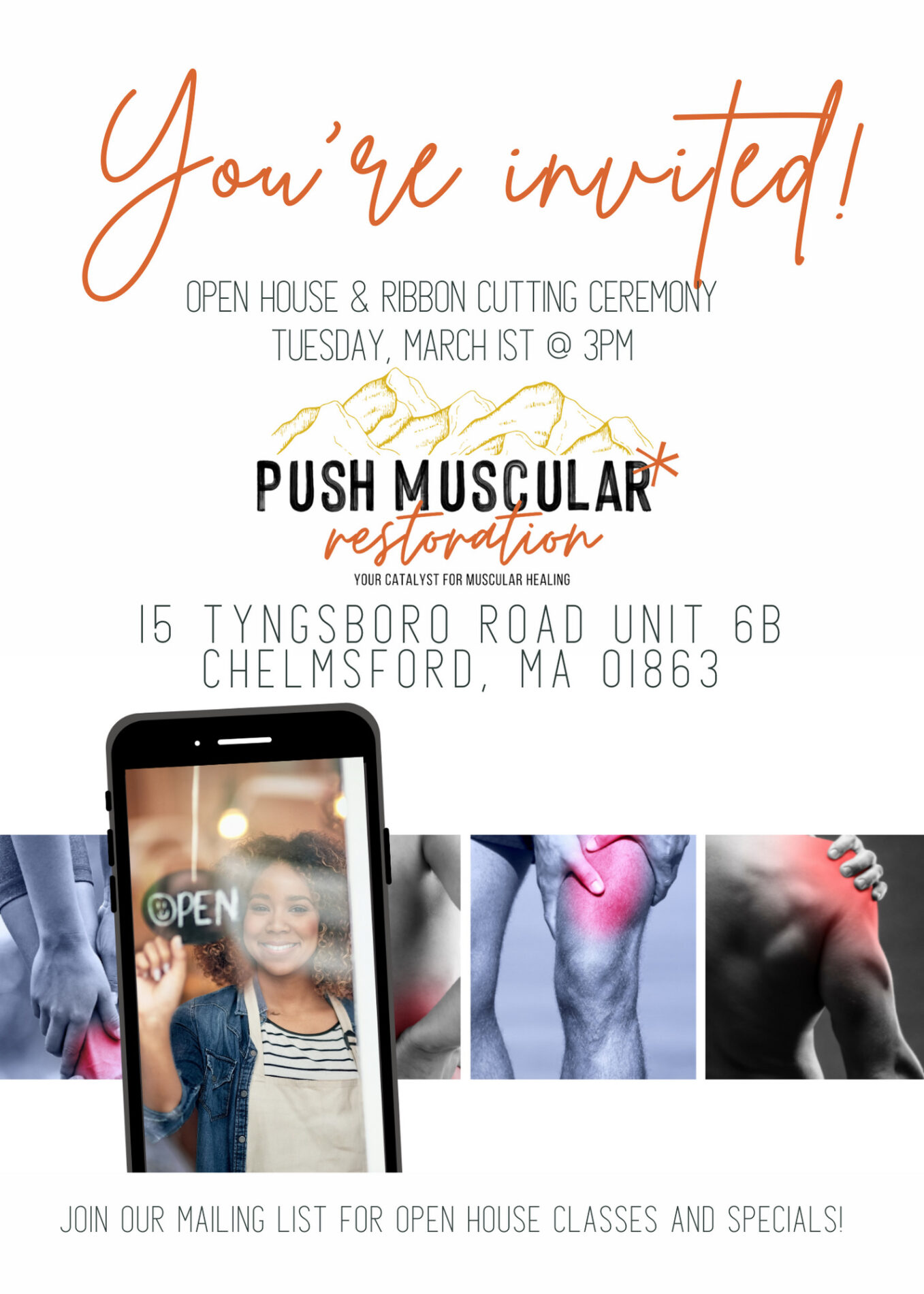 Our doors have been open but we haven't been able to introduce ourselves!
We have since settled into our new home at 15 Tyngsboro Road Unit 6B, Chelmsford, MA. Please join us for our ribbon-cutting ceremony and official open house. Come meet the team and enjoy a free reiki session along with plenty of snacks and special booking discounts.
Bring your family on Tuesday, March 1st at 3 pm.
We hope to see you there, neighbor!
Related Events