Points of Light Lantern Celebration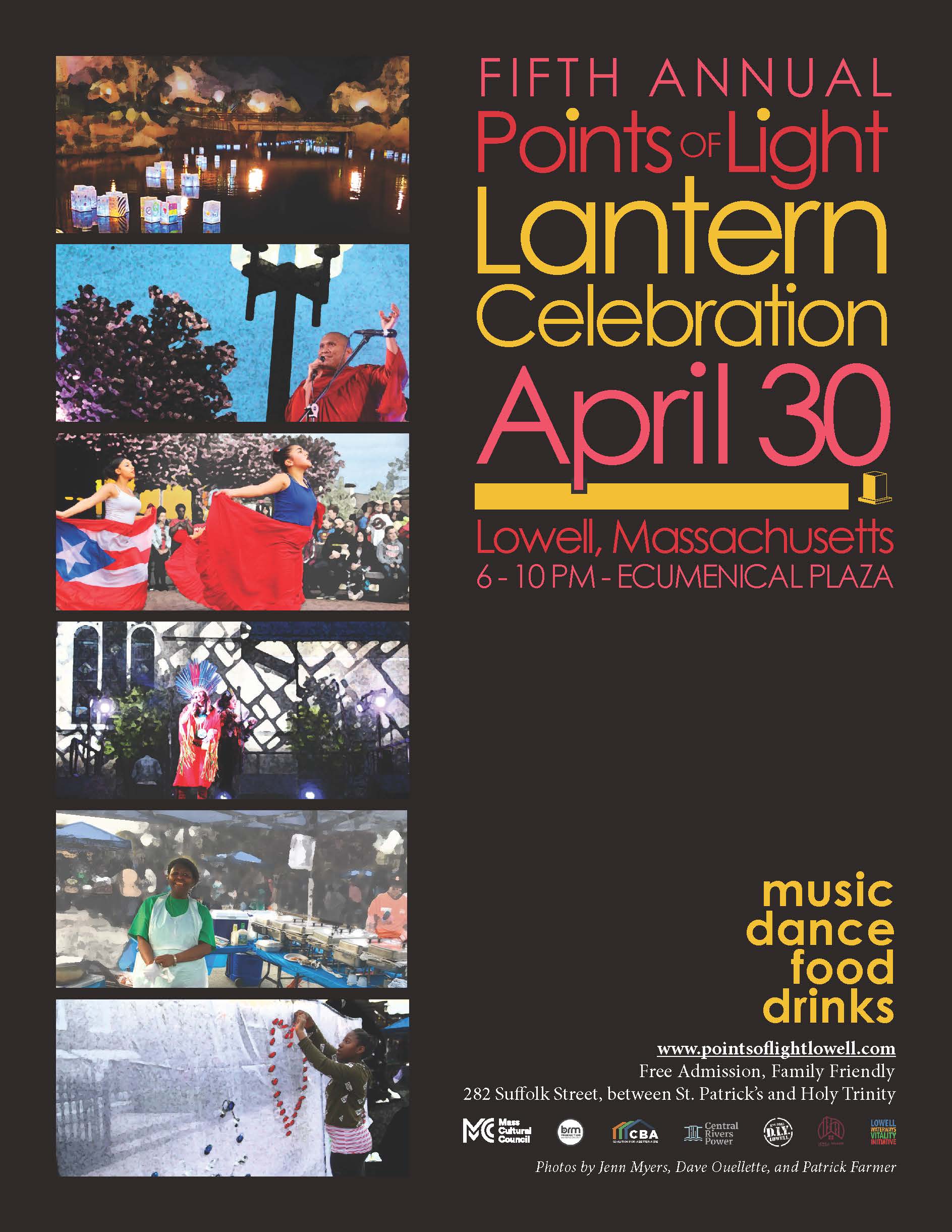 Experience the unique Lowell event floating hundreds of lanterns in the Western Canal.
Points of Light is a spring celebration of unity and renewal that brings together the food, music, and traditions of Lowell's diverse cultures. The centerpiece of the night is a special ceremony in which participants personalize water lanterns that will be released onto the Western Canal, creating hundreds of floating points of light.
Beyond the lantern launch, this free, only-in-Lowell event includes:
– Traditional food vendors
– Community performances
– Mutlicultural music and dance
– Activities and collaborative art
– Beer and wine
– Lantern decoration
– Art
Related Events