November Open Studios at Western Avenue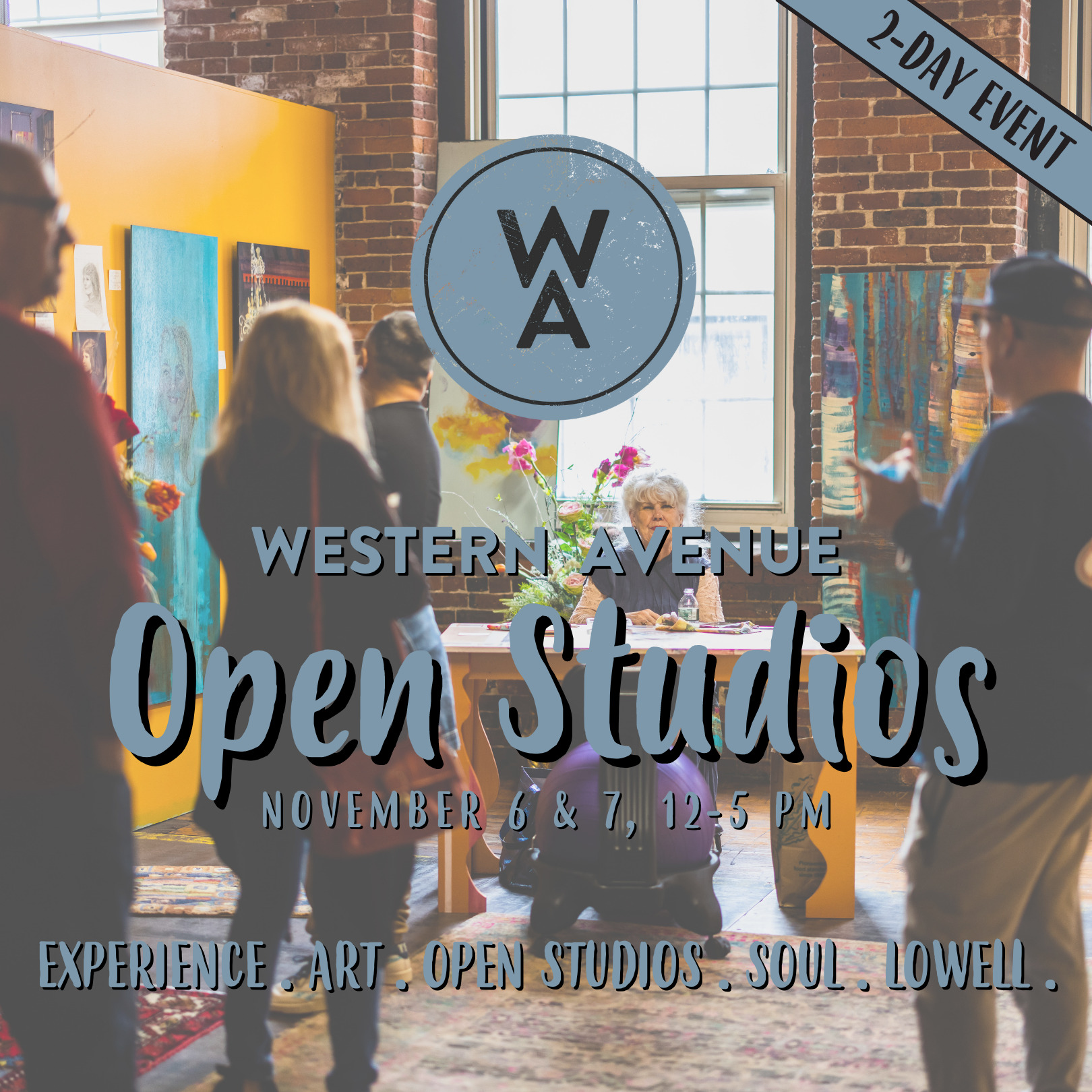 This month our monthly Open Studios looks a bit different than usual and there's a great reason for that. In November we are shifting our focus from the retail side of art and are focusing on the art experience. We've got tons of exciting things planned for this month. So please join us for this special two day event, as we celebrate all things art at the Creative Soul of Lowell this November.
Food Trucks:
11/6 – Plantiful Food Trailer
11/7 – TBD
This month the Loading Dock Gallery is hosting a member show titled "Together is Our Favorite Holiday". More details coming soon!
Covid-19 Guidelines:
– Please bring a mask as individual studio artists may require you to wear one inside their studio.
– Guests who are experiencing Covid-19 symptoms or have been instructed to quarantine by a medical professional should not attend.
– All unvaccinated guests must wear a mask or face covering at all times.
– We will have hand sanitation stations throughout the building.
– We request wearing a mask or face covering in our restrooms since they are an enclosed space that doesn't allow for social distancing.
There is no charge for this event. This event is dog friendly, we just ask that you keep your pup on a leash.
We will post more updates as the event gets closer, so stay tuned in.
Related Events